CADIZ, Ohio – It started as a joke. John and Karen Sticht weren't serious when they told a friend to buy a few bison to help with trespassers and grass maintenance on his 14 acres.
But what started as a silly suggestion got the Stichts thinking. What if they could raise bison?
John and Karen lived in Cleveland their whole lives, but they knew they wanted to spend their retirement outside of town.
The more they thought about it, the more they liked the idea of raising bison. They were so serious about it, Karen, formerly an insurance agent, started selling bison meat while the couple still lived in Cleveland.
Before long, the Stichts started going to sales and auctions, hoping to find their dream farm. Six years ago, they found it in Harrison County.
"In spite of our children thinking we were nuts, we purchased a farm," Karen said.
Lots of work. But at first, it wasn't much of a dream. The 178-acre farm had been abandoned for six years when the Stichts bought it at a sheriff's sale. They faced crumbling buildings, overgrown grass and weeds, and truckloads of debris.
"It was very crude, but we saw the potential," Karen said.
The family worked hard to restore the farm and today Boss Bison Ranch is home to 16 bison. The Stichts are expecting five or six calves this spring.
John and Karen, who now live in Cadiz about a mile from the farm, started out about five years ago with approximately 15 bison.
Intensive grazing. All of the bison at Boss Bison Ranch are grass-fed. Other than some salt and minerals provided by the Stichts, the bison fend for themselves in the pasture, which they are happy to do since they can eat a variety of grasses and they like to roam the entire pasture while eating.
"We had to learn how to be grass farmers," said John, who was a dental technician for 20 years.
Bison can graze through snow, but the Stichts provide hay during the winter to supplement the grass supply.
The bison are inoculated once a year and wormed twice each year. The Stichts use a natural fly prevention program that includes predators and traps.
According to John, it's difficult to convince a bison to go through a squeeze chute, so instead he secures a syringe to the end of a long pole and uses it to inoculate the animals right in the field.
John and Karen hope to expand their facilities and their herd. Eventually, they would like to have about 50-60 head on the farm.
The Stichts said bison aren't aggressive animals, but they are defensive. The herd works as a family and bison will stand their ground when challenged.
Back off.< For instance, if a predator approaches the herd, the strongest males will form a circle around the females and weaker bison to protect them. Also, bison move as a herd, eating, sleeping and playing together.
"It's amazing just learning from these animals how they work as a social group," said James, John and Karen's son. "They work together, they live together, they protect each other."
James and his wife, Kristina, live on Boss Bison Ranch with their two children. John and Karen are building a house on the property and plan to move there soon.
Meat. According to the Stichts, bison aren't slaughtered until they are 2-3 years old. Generally, males are raised for meat while females are kept for breeding. Unlike other meat animals, male bison are not castrated.
John and Karen have been selling locally processed meat from Boss Bison Ranch for several years.
Bison are low-maintenance animals, according to the Stichts. They don't need much help when it comes to feed and they don't care much about shelter. The couple has a barn for the bison, but the animals rarely use it.
Playful. Bison can be very animated and they like to play. Besides pushing and rubbing on one another, they'll also play with balls, barrels, tires and anything else John and Karen give them.
The Stichts say being on the farm is "bison therapy" because it helps them relax and organize their thoughts. Even their son Doug, who lives in Cleveland, often makes a visit Harrison County for his own dose of "farm therapy."
In addition to learning to raise bison, the Stichts have proven something else over the past few years as well.
"They (Doug and James) don't think we're crazy anymore," Karen said.
(Reporter Janelle Skrinjar welcomes feedback by phone at 800-837-3419, ext. 22, or by e-mail at jskrinjar@farmanddairy.com.)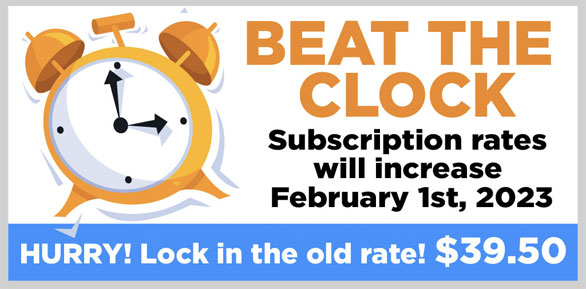 STAY INFORMED. SIGN UP!
Up-to-date agriculture news in your inbox!