WOOSTER, Ohio — A major food safety bill that will increase and combine regulatory powers of the Department of Health and Human Services,U.S. Secretary of Agriculture, Department of Homeland Security and the Food and Drug Administration appears to be on its way to becoming law.
The Food Safety Modernization Act, or S.B. 510, has cleared the house and was opened for senate discussion on Nov. 17, with a vote of 74-25.
The bill, which includes extensive changes to how food is handled and processed in the United States, had not reached a final vote by presstime.
Key points
The bill is more than 60 pages. Here are a few of the major points:
— Allows the Secretary of Health and Human Services increased authority to inspect food records, including parties who manufacture, process, pack, distribute, receive, hold or import foods.
— Authorizes the secretary to suspend registration of a food facility if the facility manufactured, processed, packed, or held food by a facility that has a reasonable probability of causing serious health consequences or death.
— Requires owners and operators of food facilities to evaluate hazards that could effect food, implement and monitor preventive controls and keep records.
— Directs the secretary to review and evaluate health data to determine the most significant foodborne contaminants and issue contaminant-specific and science-based guidance documents.
— Directs the secretary to assess and collect fees related to food facility reinspection, food recalls, the voluntary qualified importer program and importer reinspection.
Good timing
The bill has received strong support, coming on the heals of nationwide food safety concerns, including contaminated eggs, which are believed to have sickened thousands of Americans this year alone.
An Ohio State University study in March put the total cost of foodborne illnesses in the United States at $152 billion. The researcher, Robert Scharff, factored in the cost of medical expenses, and unemployment related to illness.
"Foodborne illness is a serious public-health problem in the United States," he said.
More importantly, Scharff's report, along with Centers for Disease Control and Prevention, shows more than 5,000 deaths a year from food-related illnesses.
Supporters and opponents
The food safety act has won the support of United Fresh Produce Association and many other marketing agencies. But despite the bill's good intentions, its critics say they fear small farmers and family-run businesses will be at a disadvantage.
The Ohio Ecological Food and Farm Association — a major organic certifier in the Buckeye state, is among a host of organizations who support what is being called the Tester Amendment — an amendment named after Senator Jon Tester, D-Mont., which, according to information on OEFFA's website, would "exempt small farm and small farm food processing facilities, as well as mid-sized farmers who primarily direct market their products to consumers, stores, or restaurants."
The Tester Amendment is backed by OEFFA and many other sustainable agriculture interests, including National Sustainable Agriculture Coalition. Both organizations have pledged to oppose the bill if the Tester Amendment is not included.
On the flipside, large marketing organizations like United Fresh Produce have pledged their own opposition if small farmers are granted an exclusion.
Real battle
United Fresh is calling the exclusion of small farms an "ideological" concern based on speculation, rather than sound science.
"The consequences of inadequate food safety precautions have no boundaries as to size of operation, geography, nor whether the product is sold at a farm stand or grocery store," United Fresh stated in a release. "The consumer has a right to know that all food that they purchase has been produced, transported and offered for sale under the same food safety requirements."
But growers who market on a small scale, including the thousands of Amish growers who produce a large portion of produce in Ohio and Pennsylvania, want to know their own markets will be preserved.
Ohio plan
OEFFA has joined hands with the Ohio Produce Growers Marketing Association to help form a set of standards specific for Ohio — a three tier system that would classify producers by size of operation, but subject all to similar quality inspections and standards.
The Ohio plan — called Ohio Fresh Produce Marketing Agreement — would seek to empower producers at all levels. Moreover, it would be seen as an effective alternative to food safety plans like California's Leafy Green Marketing Agreement, which OEFFA and OPGMA both say had "devastating effects" on small farmers in California, because it instituted "overly-restrictive, one-size-fits-all regulations."
OEFFA's Executive Director Carol Goland said she feels the bill, with the Tester Amendment included, is "moving in the right direction" toward an integrated national food safety system.
Preserving local foods
She views the amendment as providing alternatives for small growers, not exemptions. Small growers still would be required to follow state and national food safety laws, but with a different set of expectations than a nationwide or multi-state grower.
"Given the interest in the locally sourced food and given how much economical activity is happening around local foods in Ohio, I think this bill, in the absence of Tester's language, would essentially quash all of that important innovation that's happening," she said.
The bill does include some provisions for small operations and scale-specific considerations, but leaves many of its terms undefined, and to be determined by "reasonable" assessments of the secretary.
For more on the bill, visit the U.S. Senate's website, www.senate.gov, and search legislative records for S.B. 510.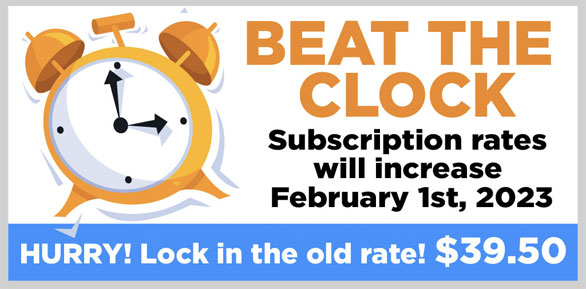 STAY INFORMED. SIGN UP!
Up-to-date agriculture news in your inbox!