The headline was intriguing, The Agricultural Establishment: Giving Farmers too Much of What they Want and Not Enough of What They Need.

The article, written by Virginia Tech ag economist George McDowell, pondered whether the "ag establishment" (the land grant colleges, commodity and farmer groups) can respond to the changes facing U.S. agriculture. Can it solve the problems affecting agriculture?

Here's what we're looking at: intense scrutiny of ag subsidies; environmental challenges; complex global markets; consumer concerns about food safety, environmental degradation; large processing firms and vertical integration; aging infrastructure; biotechnology.

If the ag establishment wants to build a stronger ag industry, McDowell said, it has to consider how it's going to address these issues. They're not going away.

Right now, priorities emphasize on-farm production and management of farm technology.

Fewer experts pay attention to markets, policies affecting agriculture, and "performance of firms and institutions serving and regulating farming and agricultural markets," McDowell writes.

Hence the title: the ag establishment is giving the majority of farmers what they want (fertilizer or pesticide application recommendations) vs. what they need (research to change commodity grades or standards that mirror consumer wants … which might have led to more tender beef and less vertical integrations, McDowell says).

It's strategic, long-term management vs. day-to-day, "how-to" decision-making.

It's knowing what the numbers say about your operation vs. bookkeeping.

It's "what can I do better" vs. "well, this has always worked for me before."

"Farmers want information that has the greatest conform and span of control in day-to-day farming practices," McDowell writes. "Farmers prefer knowledge they can act on from their tractor seats – whether it helps them the most or not.

"Other insights that more profoundly affect their profitability, but are more complicated to understand, do not elicit the same political support."

His prediction? "… in spite of what farmers say they want, unless the agricultural establishment acts to increase support of research and extension on the policy, strategic and business needs of farmers and opportunities for market expansion" there will be a more rapid decline of agriculture.

It was an intriguing headline, and an even more thought-provoking article.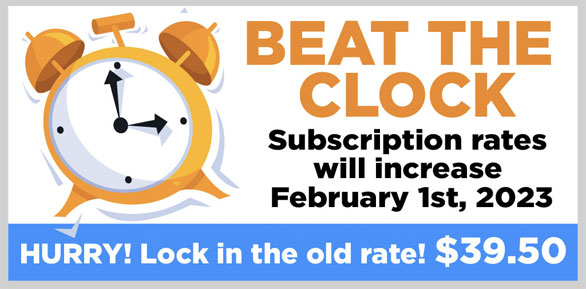 STAY INFORMED. SIGN UP!
Up-to-date agriculture news in your inbox!