REYNOLDSBURG, Ohio – An Ohio feed mill owner pleaded guilty to criminal charges for misbranding commercial feed.

Gene Rowe of West Manchester, owner of Rowe Premix Inc., in Preble County was fined $100 plus $44.50 in court costs.

Rowe was responsible for manufacturing the feed that led to the disqualification of the 2003 Ohio State Fair grand champion market lamb owned by Ryan Daulton of Georgetown.

A charge of distribution of adulterated commercial feed was dropped in a plea agreement in Eaton Municipal Court.

The maximum penalty for the fourth degree misdemeanor is $250 fine and 30 days in prison.

Criminal case. The Ohio Department of Agriculture referred the case for criminal prosecution after a department investigation revealed a batch of Rowe-manufactured Odyssey Champion Lamb Feed contained ractopamine.

Ractopamine is known by the trade name Paylean and is a performance-enhancing nutritional supplement not approved by the Food and Drug Administration for use in sheep.

The feed was linked to the 2003 state fair champion market lamb after urine samples tested positive for ractopamine in departmental lab tests.

The story. "The long and short of it is that there was a mechanical failure," said Gene Rowe.

Rowe explained a valve on machinery that ran hog feed from another mixer to a bagging unit did not close properly.

An undetermined amount of that hog feed, which knowingly contained Paylean, leaked into the lamb feed as it passed over the mixer, Rowe said.

Rowe said he was unsure how much lamb feed was in the mixer when the contamination occurred.

"The facts are the facts. The feed was mislabeled because it shipped out without the word Paylean on the feed tag. We didn't know the Paylean was in there, or it would have never shipped," Rowe said.

"[The charges] are the consolation prize for being honest," Rowe said.

Charges were filed due to feed contamination, according to Ohio Department of Agriculture spokesperson Melanie Wilt.

"How [the Paylean] got there didn't matter," she said.

Wilt also said Rowe was cooperative and the department found no evidence of intentional tampering during its investigation.

Figure it out. Rowe said he promised the Daulton family to get to the bottom of the situation, no matter the consequences.

"This whole thing probably wouldn't have come to light if I didn't pursue it," Rowe said, noting he tracked down two bags of feed from the same batch on a southeastern Ohio farm for testing.

"I could have let this whole thing go. The Daultons would have been disqualified for three years and everyone would think they intentionally put this stuff in there.

"If I wanted to be a crook, these bags could have been lost or anything," he said.

Rowe, who said he "feels bad but no shame," will compensate Ryan Daulton for the market price of his project.

Disqualification. In January, Ohio Agriculture Director Fred Dailey disqualified the champion market lamb shown by Daulton, 18.

He was ordered to forfeit awards, prizes, premiums, and proceeds earned from the show.

Daulton himself was not disqualified since there was no evidence of misconduct on his part.

Daulton has requested an administrative hearing through his attorney. No date for the hearing has been set.

No mixing. Rowe Premix has not manufactured feed since an August 2003 fire destroyed the company's mixing facility.

(Reporter Andrea Myers welcomes reader feedback by phone at 1-800-837-3419, ext. 22, or by e-mail at amyers@farmanddairy.com.)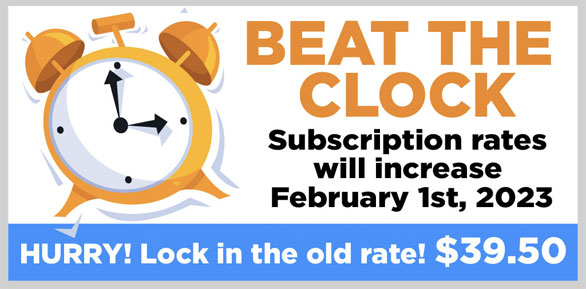 STAY INFORMED. SIGN UP!
Up-to-date agriculture news in your inbox!