SALEM, Ohio — As the U.S. EPA works to consider new cuts to carbon emissions and promote greener energy, Ohio lawmakers have passed a bill to freeze its own renewable energy mandates.
Ohio Gov. John Kasich signed S.B. 310 June 13, which enacts a two-year freeze on mandates that were approved in 2008, under former Gov. Ted Strickland's administration.
The new law will freeze the renewable and solar energy benchmarks for 2015 and 2016, at 2014 levels, and extend by two years the benchmark period that electric utility companies must provide 12.5 percent of their electricity from renewable resources.
Study benefits
The new law also creates a legislative study committee, to determine the costs and benefits of different energy policies.
The controversial bill was approved by the Ohio Senate May 7 by a vote of 21-12, and by the Ohio House May 28, by a vote of 55-42.
Ohio's renewable energy mandate had previously required that 25 percent of electricity sold in Ohio come from renewable or advanced sources by 2025.
To achieve the mandates, utility companies created programs to incentivize customers to make energy efficiency investments and upgrades. According to the Ohio Chamber of Commerce, utility companies paid for these incentives by including a monthly surcharge on all customers.
Outdated policy
The chamber, supporters of the freeze, said the state's energy policy was outdated and needed to reflect current energy trends, including the recent drilling of shale gas.
The chamber claims the mandates have cost Ohioans more than $1 billion to comply, with the cost of complying expected to increase by the 2025 deadline.
"While well-intentioned, these energy mandates are a challenge to job creation and jeopardize Ohio's economic recovery," the chamber said in a released statement.
Terri Flora, director of communications for AEP Ohio, said the company agrees with the governor's decision, adding "a lot has changed" since the mandates were approved and a review is necessary.
Still, AEP plans to continue offering its energy-saving programs to customers, which includes discounts and rebates.
"We believe and know there is a place at the table" for renewable energy, Flora said, adding that "just because you support (S.B.) 310 does not mean you're against advanced energy or renewables."
More costly
Some say the freeze will actually cost Ohioans more money, and hurt support for renewable energy projects.
The Ohio Farmers Union, in conjunction with the Ohio Environmental Council, reports that utilities in Ohio have spent a combined $456 million and achieved a little more than $1 billion in savings for themselves, and for their customers.
Joe Logan, president of Ohio Farmers Union, sent a letter to Kasich asking him to veto the bill
Logan called the mandates "forward thinking" and said they would help to position Ohio as "a leader in the 21st century energy economy."
He criticized S.B. 150 for giving in to "a set of narrow interests in the fossil fuel industry and their advocates in Columbus."
Solar industry
The Solar Energy Industries Association warned the new law will "have a chilling effect" on renewable energy development.
In a released statement, the organization said the renewable energy standard has helped position the state into the top 10 for solar jobs, with nearly 4,000 Ohioans working in the industry today.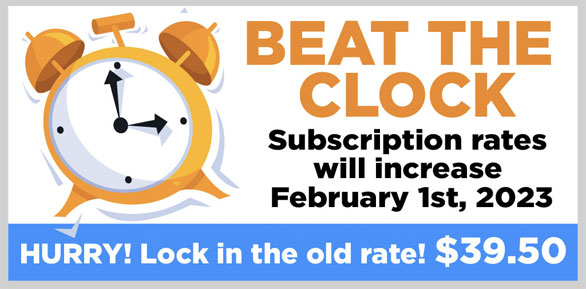 STAY INFORMED. SIGN UP!
Up-to-date agriculture news in your inbox!