COLUMBUS — Pork producers from across Ohio met in Columbus last week to sort through several issues centered around animal care.
Sow housing, feeding systems and hog health were among the topics discussed at this year's Ohio Pork Congress, held Feb. 5-6.
With so many issues demanding attention from Ohio's hog farmers, it can be challenging to find a starting point. But speakers at Pork Congress offered advice to those looking to improve, upgrade and raise the bar at their operations.
The experts discussed the following questions at the 2008 Ohio Pork Congress:
Q. What's happening with sow housing in Canada?
A. While individual gestation stalls have been the primary form of sow housing in Canada (and the U.S.) for many years, group housing options have started to draw attention.
A survey of pork producers and industry groups in Canada showed both groups are willing to make a switch, but lack knowledge in how to do so.
Harold Gonyou, a researcher at Prairie Swine Center in Saskatchewan, Canada, said all group housing systems present problems with aggression and feed intake. However, some provide better control than others.
After Smithfield and Maple Leaf announced last year they would transition to group housing by 2017, Gonyou said it became evident that group housing would soon play a big role on hog farms. Burger King and other restaurants have requested pork from farms that use group housing and packers are being asked to guarantee those requirements are met.
Q. What are some options for sow housing?
A. Gonyou discussed four housing options that differ in how sows are fed.
In a floor feeding system, the feed is spread onto the floor or an outside lot. This method increases competition among sows and it doesn't allow producers to control individual feed intake. This system might be used while farmers make the transition to group housing, but Gonyou said it won't work in the long run.
In a trickle feeding system, sows are fed in stalls that protect their head and shoulders. The feed trickles in only as fast as the sow eats, so feed can't pile up and be "stolen" by a sow moving from stall to stall. Gonyou said trickle feeding hasn't been used much by large farms.
In a system with individual feed stalls, animals are housed in a group, but moved into stalls for feeding. This method gives the producer control over feed intake, but requires stall space and space for loafing, which adds cost in indoor systems.
In an electronic sow feeder system, animals are fed at a computer-controlled feeding station. Sows are identified with electronic ear tags and allowed to enter the feeding station one at a time. The computer feeds the sow based on information entered by the farmer. This method gives the producer total control over each sows' diet.
Q. Is an electronic sow feeder system right for me?
A. This type of system is complex, according to Gonyou. A producer needs to be comfortable with computer programming, electronic identification and the mechanics of station gates and feeders. He should be committed to training the animals to understand such a system and committed to analyzing the computer's daily record of which sows didn't eat or left feed in the station.
Once the bugs are worked out, Gonyou said this type of system works well. He said it's best for farmers who think controlling feed intake is essential, farmers who are interested in technology and those who have a quality staff at their operation.
You can't beat it terms of animal care and productivity if it's run right, Gonyou said. If it's run poorly, however, it's a recipe for disaster.
Q. How can I reduce transport losses?
A. Minimize stress.
This is achieved in several ways, according to Matt Ritter, a swine technical consultant with ELANCO Animal Health.
First, prepare pigs for transport by walking them daily, moving them regularly prior to loading, and pre-sorting before loading. Ritter's research shows paddles and sorting boards are the most effective tools for sorting; electric prods should be a last resort and even then, their use should be minimal. Also, animals should be moved at a slow, calm pace during loading.
To reduce stress during transport, Ritter said it's best not to mix unfamiliar pigs if possible and each animal needs about 5 square feet of floor space on the truck. During the summer, pigs should be showered prior to transport and during winter, producers should board up the trailer and provide bedding.
Q. How should I respond to critics who attack my farm?
A. There are some tough questions out there for pork producers and it's important to know the answers. Cindy Cunningham, assistant vice president of communications for the National Pork Board, said farmers must learn to speak up, especially to those who spread incorrect information or half truths.
"It's our responsibility to help them understand the truth," she said.
If someone accuses you of polluting the environment, point out that using swine manure as fertilizer saves billions of cubic feet of natural gas that would have to be used to make chemical fertilizers.
If someone accuses you of mistreating animals, tell them that raising animals indoors lets you protect them from weather and predators.
You don't have to have a huge crowd to spread the message, Cunningham said. Start with your friends, neighbors or local media.
Q. Where is the pork industry headed?
A. According to Gonyou, group housing will be a necessity in the future for Canada. Large producers are beginning to change and others will follow as they gain the knowledge to do so.
Gonyou's initial research on electronic sow feeding systems shows that sows under this type of management can do as well as those in stalls. However, producers have to be committed to working out problems.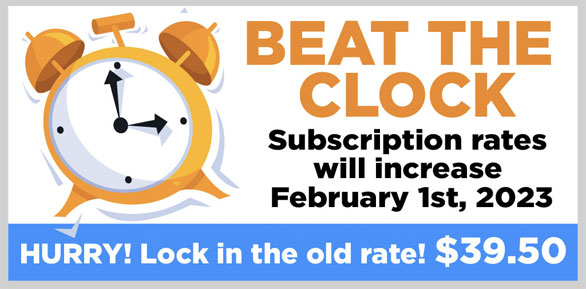 STAY INFORMED. SIGN UP!
Up-to-date agriculture news in your inbox!