To read more about how the weather is affecting farmers, click here.
WOOSTER, Ohio — Blame the weatherman, La Nina, Mother Nature or whatever you choose. The result is still the same: Rain, rain and more rain.
Ohio State University professor and state climatologist Jeffrey Rogers told Farm and Dairy in late April that 11 of the past 12 days in Columbus experienced at least some rain.
Looking at the National Weather Service forecast at press time, the next 10 days look like a repeat of the past 40. To date, only one day in the next week looks free of rain. The same is true for Pittsburgh.
Rogers figured Ohio would come close to a new record for rain in April, and it turns out the state set a new rainfall record for the month, with 7.14 inches recorded in Columbus, and more than 13.5 inches in Cincinnati.
You'd have to go all the way back to 1893 to find a wetter April in Columbus, when just under 7 and a tenth inches fell.
"There is no way around it, April was a busy month. Particularly from the Ohio Valley to the Gulf of Mexico, it seemed to rain every day, with more days than not featuring flooding, severe thunderstorms, tornadoes, or high winds," according to a National Weather Service news release.
The cause?
Rogers said he thinks "it's just kind of chance circumstance. We've simply had a pattern that's become relatively fixed for the last couple weeks."
He doesn't think the rain is coming from La Nina.
"By this time of year, the impact of La Nina has kind of weakened substantially," he said.
Elwynn Taylor, a climatologist with Iowa State University, talked about the effects of El Nino and La Nina during a tillage conference in Ada, Ohio, in February.
He said La Nina winters typically mean cooler northern winds, and warmer winds from the south.
Lower yields
The back and forth tug of the two extremes could make for an interesting growing season, he predicted. Statistically, a La Nina winter usually means lower yields, he said. On the contrary, an El Nino year typically sees yields go up.
Optimistic
Rogers said he thinks dry periods are in store soon. But the question he and many farmers ask is for how long. They need at least a couple days to get the fields to dry, and a day or two more to do any planting.
Not only is the ground too wet; it's also too cold. The soil generally needs to be at least 55 degrees for corn to germinate. The immediate forecast for Ohio and Pennsylvania shows daytime highs only reaching the 60s, with nighttime lows dipping into the upper 30s.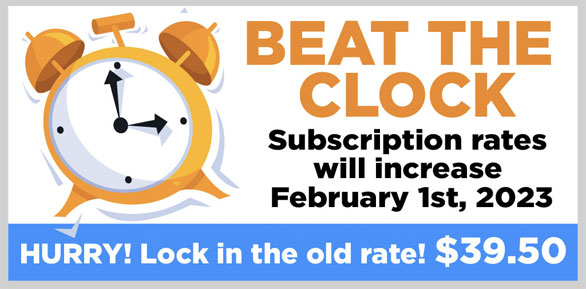 STAY INFORMED. SIGN UP!
Up-to-date agriculture news in your inbox!