CLARION, Pa. – It should be a "moo-velous" display. At least that is what the organizers of the "Cow Parade" art project have in mind.

Chance to shine. Clarion University of Pennsylvania junior ceramics major Melanie Belinsky is looking at the "Cow Parade" as an opportunity to showcase her artistic talent.

She is decorating one of the 14 "blank" life-size cows purchased by the State System of Higher Education to be part of an outdoor, public art exhibition in the Harrisburg area.

Each State System member institution received a blank cow to decorate. Belinsky, a daughter of Paul and Linda Belinsky of Philadelphia and a graduate of Lower Moreland High School, won an on-campus competition to decorate the cow.

As the winner, she receives a $1,000 scholarship. Belinsky has titled her project, "Cow-ch".

Different fabrics. "I plan to upholster the cow in a variety of different fabrics," she explained. "My father is an upholsterer and several years ago he had a request to upholster a couch in a variety of different fabrics.

"I thought it would be horrible, but when it was finished and in the house it looked great. It was a neat idea and I thought it would be fun to do."

With that in mind when the cow arrived in late January, Belinsky cut a section from the cow, installed a seat and will be creating cushions for the seats, before it is all upholstered.

The completed project will be sent away for a fiberglass coating so it can be displayed outdoors.

Two Clarion businesses are donating materials for the project.

Campus competitions. The State System of Higher Education is sponsoring the Cow Parade in its 14 member institutions. Each campus held its own competition to find a student or students to decorate the cow.

Belinsky submitted a project design, which obtained two approvals. First the students who submitted designs voted on the one they liked the best. The top 10 were sent on to the art department faculty members, who picked the winning entry.

Similar pieces. "I heard about cows being used as art decorations in Chicago," said Belinsky. "I saw mules as an art exhibit in New Hope. Most of the cows are painted, but being a ceramics major, I wanted to do something in 3-D. This is my chance to be part of a semi-permanent public art exhibition."

The completed cows will be returned to Harrisburg at the end of March for exhibit at the Dixon University Center and the Capital Complex.

The State System's cows are just part of a herd of 130 head that will be on display throughout the Carlisle/Harrisburg area from April through June.

Exposure. All of the cows will be shown on the Cow Parade Web site (www.cowparade.net), displayed in the official Harrisburg Cow Parade book and perhaps turned into miniature collectable pins or figurines.

Belinsky's progress can be viewed at via a Web camera at: www.clarion.edu/admin/cowcam.shtml.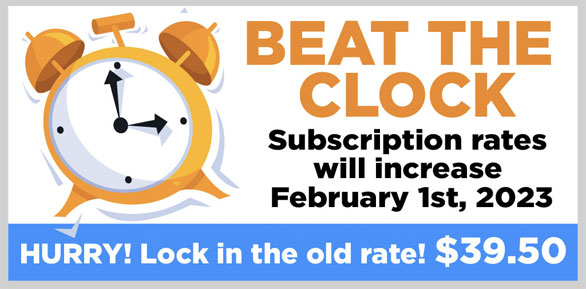 STAY INFORMED. SIGN UP!
Up-to-date agriculture news in your inbox!