STILLWATER, Okla. — A nursing foal's nutritional requirements will exceed the mare's ability to supply nutrients to the foal a few months after birth, making creep feeding a good way to get the young horse off on the right hoof.
Dave Freeman, Oklahoma State University Cooperative Extension equine specialist, said many foals allowed access to grain will start to show interest in eating within a month of birth.
"If a mare's feed is soft and small enough, it is expected that foals will soon eat alongside a mare's trough," he said. "While milk will serve as the main source of nutrition for the first couple of months, unweaned foals older than three months to four months of age will need a substantial source of additional nutrition."
Unweaned foals
Given that adequate amounts cannot be assumed just by eating alongside the mare, Freeman recommends horse managers provide unweaned foals older than three months to four months of age access to a creep feed.
Creep feeds are formulated to be nutrient-dense, highly palatable feeds that are easily digested by foals. Creeps can be fed as pellets or as coarsely processed grains.
"Most creep feeds are about 16 percent protein, and are formulated to contain about 0.6 percent to 0.8 percent calcium and 0.4 percent to 0.6 percent phosphorus," Freeman said.
Schedule
Recommended schedules start with supplying a half-pound to 1 pound of creep feed per day for the first month, with expectations of increasing supplies as the foal grows through the next several months. Once fully on creep feed, expect consumption to be round 0.75 percent of the foal's body weight per day.
Thus a 150-pound foal can be expected to consume approximately 10 pounds of creep feed per day. The amount of creep feed intake per day likely will increase to approximately 1.25 percent of the foal's body weight per day after a few months.
"Feeding schedules and amounts will be dictated by the individuality of the foal and its growth," Freeman said. "As long as processed feeds and forages can be chewed easily and are palatable, most foals will be eating diets characteristic of other horses within a few months of age."
Most foals can be allowed free-choice creep feed without fear of overconsumption being a problem.
"A foal's intake capacity generally will be lower than levels that will cause fat deposition or too-rapid growth," Freeman said. "Of course, foals learn to eat feed through imitation. A foal that does not care to eat might be encouraged by placing a companion next to or with it, such as another foal, pony, goat or horse."
Feeder construction
The main concern in creep feed construction is to design it to be easily accessible to a foal while deterring the advances of the broodmare's attempts to get at the feed.
Openings into the creeps will need to be narrower than the width of a mare's chest while being wider than the foal's chest and hips. The height of openings likewise need to be lower than the wither height of a mare, but several inches taller than that of the foal.
"Placement of a smooth top board that can be easily raised as the foal grows is one option," Freeman said.
Construction of a feeder that protects feed from rain and other environmental concerns will help maintain a fresh and safe supply of creep feed.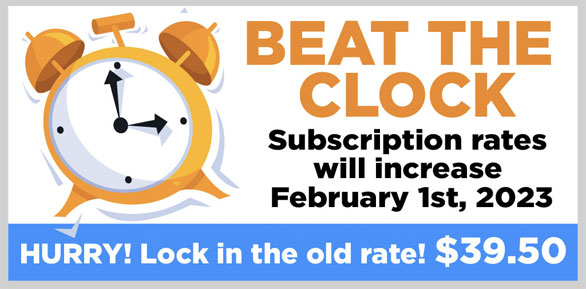 STAY INFORMED. SIGN UP!
Up-to-date agriculture news in your inbox!