WEST LAFAYETTE, Ind. – Producers holding out hope for higher corn and soybean prices may not find enough optimism in a monthly U.S. Department of Agriculture world crop report to keep the faith, said Chris Hurt, Purdue University agricultural economist.

The recent USDA report increased corn feed and reduced exports by 50 million bushels each. Soybean residual use estimates rose 15 million bushels, leading Hurt to surmise the USDA's crop estimates were too high.

"Corn prices remain in a downward trend, and this report will not bring them out," Hurt said. "Just when it looked like strong soybean buying from China could help soybean prices find a bottom, increases in the size of the South American crop mean there will be plenty of beans for their large appetite."

Weak corn.

Weak corn exports had been a focus this winter but signs pointed to improvements this spring, Hurt said. "Currently, year-to-date exports were behind by 6.5 percent but two months ago they were behind by about 12 percent," he said.

Stronger exports are anticipated with the weakening of the U.S. dollar and concerns of importing corn from Argentina, where cases of foot-and-mouth disease have been confirmed, Hurt said. "Other than improving exports, the market is now focused on the 2001 season," Hurt said. "Corn planting is slightly behind the previous year's pace across the country but it is still too early to be concerned. Given producers' reported acreage, a crop of about 9.6 billion bushels can be expected with normal yields."

The USDA raised price estimates by a nickel, to $1.85 a bushel. Planting delays could enable December corn futures to rebound to $2.40 per bushel, Hurt said.

"However, keep in mind that with normal weather, December futures could move to the $1.90-$2 range by the end of summer," Hurt said.

Soybeans.

On the soybean side, the USDA bumped up its residual use estimate by 15 million bushels. The adjustment reflected smaller than expected soybean stocks, Hurt said.

"Ending stocks estimates dropped to 300 million bushels, which is just 10 million bushels more than last year," he said. Hurt recommends farmers place old crop inventories under loan by May 31.

U.S. farmers are expected to move more acres to soybeans this year. "Most producers will elect to do no forward pricing of new crop at this time, since price could well be within 35 cents of the lows and by pricing, one gives up upside opportunity," Hurt said.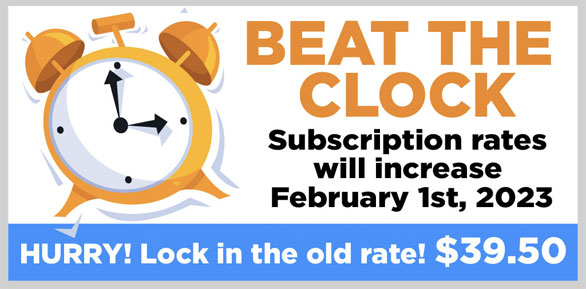 STAY INFORMED. SIGN UP!
Up-to-date agriculture news in your inbox!