SAN ANTONIO, TEXAS — Surging foreign demand, a weak U.S. dollar and unprecedented growth in the global economy are the driving forces behind increasing rates of U.S. agricultural exports, according to Mike Dwyer, chief economist with the Foreign Agricultural Service at the USDA.
Dwyer spoke in front of U.S. Grains Council members at the Council's fifth international marketing conference and 48th annual membership meeting in San Antonio, Texas.
Growing middle class
"People have money in their pockets and the ability to buy despite growing prices," he said in regards to the growing middle class in countries such as China, Southeast Asia and India.
The rising income of citizens in many of these markets goes hand in hand with the increasing U.S. agricultural exports.
"People in other countries use their rising incomes to improve the quality of their diets. When consumers prosper, so do you," he said, addressing the grains producers in the audience.
Dwyer also said the weak U.S. dollar is another contributor to the current streak in soaring exports. The value of the dollar is depreciating and has been since 2000, he said. This trend increases the purchasing power of foreign buyers and improves the United States' exporting competitiveness.
Other factors
Other factors in the global market such as poor harvests in Australia, Europe, Canada, Russia and the Ukraine, also contribute to the export spike. Such countries are experiencing growing demands that are working to the United States' benefit, Dwyer said.
In addition, Dwyer said the United States is taking advantage of the protectionist markets of other countries, which are enforcing food embargos, allowing the United States to pick up the rest of the international market left open.
Dwyer said the USDA will release a revised forecast for 2008 agricultural exports soon. He said the forecast will show a rate higher than the current $91 billion forecast, with numbers reaching near record amounts, possibly setting new records.
Statistics could even show agricultural exports topping over $100 billion, he said.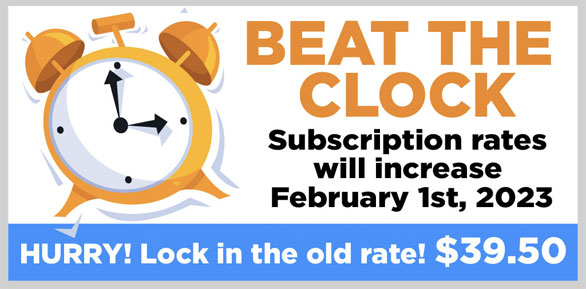 STAY INFORMED. SIGN UP!
Up-to-date agriculture news in your inbox!