WATERFORD, Ohio – There's a new player in town. A media darling that is changing the rules, even in agriculture.

Like superstar Michael Jordan's influence on tennis shoes, advertising and even underwear, Wal-Mart's influence in the food system is far-reaching.

Ag economist Richard Levins used to talk to farm audiences about making money. Now he's talking about nonfarmers like Wal-Mart making money off farmers.

Levins spoke to more than 250 people attending the Washington County National Farmers Organization spring banquet March 25.

Power struggle. "I used to call it a farm problem, now I call it a farm power problem," said Levins, professor emeritus at the University of Minnesota and an NFO consultant.

Retailers, like supermarkets, slashed the rope in the producer-processor power tug-of-war and while they stumbled, created their own demands.

And that growth of nonfarmers, particularly the retailers, influencing the food system has been rapid.

"It caught me off guard," Levins admits.

Farmers can't ignore the trend, he added.

"It's going to be a big factor for all of us."

Concentration. Only a handful of corporations buy and process farm products, Levins said. In the beef industry, for example, four corporations control 81 percent of beef packing. Depending on the outcome of the Farmland Industries' bankruptcy, that number could drop to three.

But if you think processors are big, food retailers are bigger, the economist warned.

These retailers are calling the shots in the distribution chain – supplier-financed inventory, product specifications and delivery schedules. This "Wal-Mart effect" trickles down to the farm.

The top five supermarkets have 50 percent of the market share, he said, and that's growing. One out of every five dollars spent in the supermarket is spent in Wal-Mart.

The shift affects supply and demand, and ultimately price, or the ability to move the price, Levins said.

"When you're that big, you can put a lot of pressure on your suppliers to push down price," he said. That eventually pushes down farm income, too.

Call the cops. Anti-trust rules do little in this situation, Levins said, because there is a big plus to the bottom line: lower consumer prices.

"That makes this game a whole lot more different to figure out," he added.

Real market blurred. The market gets even more distorted when retail prices don't follow cost of production, or the normal supply-demand price curves, Levins said.

A study of farm milk prices in the Northeast compared to retail milk prices showed a flood of milk didn't translate into lower retail prices and shorter supplies didn't push prices up. Instead, retailers were keeping milk prices static, which means the consumer can't respond to the real market signals.

Farm options. What's a farmer to do? Levins wants the art of negotiating moved from the boardroom to the barn.

When it comes to prices, there's no negotiating being done for the price a farmer gets at the elevator or the price the consumer pays at the store. But in the middle, Levins said, there's plenty of negotiating.

He's convinced that farmers could negotiate for higher prices if they simply cooperated – banding together to bargain from a position of market supply strength.

"It's a bad neighborhood to be walking around alone, because someone's going to steal your wallet," he said. "Don't go out there alone."

It's not about being smart, he added, it's about having power.

"Farmers are already smart, but they're not strong."

Levins, who has been studying farm policy and farm markets his entire career, remains optimistic this could happen.

"Something is ready to break," he said. "Farmers are being pushed into this."

He stressed that it's not about losing a farmer's independence.

"Negotiating does not tell you what to do, it just gives you better choices," he explained.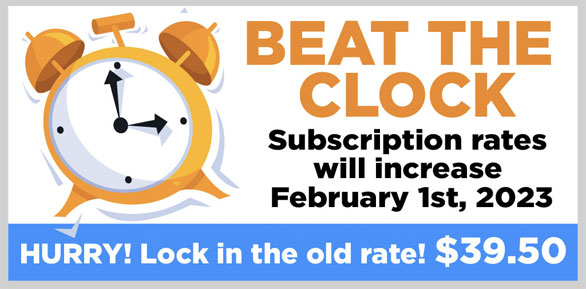 STAY INFORMED. SIGN UP!
Up-to-date agriculture news in your inbox!