SACRAMENTO, Calif. – The majority of Californians in a recent study indicated they've been impacted more by rising energy bills than by rolling blackouts.

For that reason, quick and inexpensive home improvements that work to beat the rising costs of natural gas and electricity are needed.

Consider these from the CertainTeed Home Institute:

* Upgrade your attic insulation. If your home was built before 1980, chances are it needs more insulation to meet today's DOE-recommended levels for residential insulation.

Insulate yourself with fiberglass insulation. Call a local professional insulation contractor for a free estimate. A one-time investment in insulation can reduce energy usage by as much as $400 a year, according to the Planning and Conservation League.

* Weatherstrip, caulk and seal. Check to see that all air cracks around window and door facings, electrical box openings and plumbing penetrations are caulked and weatherstripped.

Also, caulk and weatherstrip the joints of corner trim and siding and the joints of roof eaves.

* Install an automatic setback or programmable thermostat. Programmable thermostats can help control a home's temperature around your living schedule.

When you're working, program it to a higher temperature in the 80s. Before you return home, it lowers to the 70s.

* Plant trees and shrubs. Strategically planted landscaping in your yard can help reduce your energy costs.

Hardy, low-lying evergreens and shrubs planted close to the foundation of a home helps slow conditioned air from escaping during the summer.

* Wrap exposed pipes and HVAC ducts for thermal efficiency.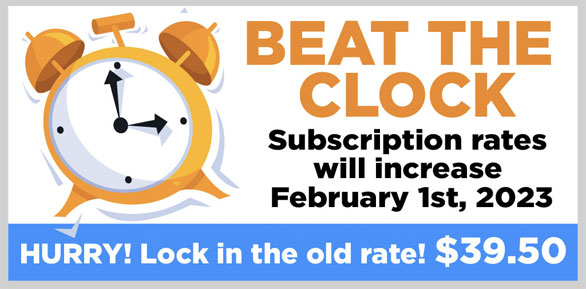 STAY INFORMED. SIGN UP!
Up-to-date agriculture news in your inbox!