MERCER, Pa. — The 31th annual Mercer County Country Tour featuring eight stops in central Mercer County will be Sept. 19 and 20.
Participants in the free drive-it-yourself tour can make the stops in any order and stay as long as desired.
Tour hours are 1 to 6:30 p.m. A tour map with descriptions and driving directions may be obtained at many area agriculture businesses, all area libraries and at the Mercer County Cooperative Extension office, Route 19, north of Mercer.
Stops include: Munnell Run Farm; CaryLou Ranch; Horseplay Stables; SES Wood Products, Inc.; Coolspring United Presbyterian Church; O Be Joyful Dairy Farm; Struthers Farm, LLC; and Tomeo Farms.
Munnell Run Farm will be open to the public Sept. 20 only.
More detailed information is available at mercercountyagdevelopment.com where you will be able to download a brochure.
The tour is organized by the Mercer County Country Tour Committee, representing a variety of agricultural businesses and organizations from throughout the county.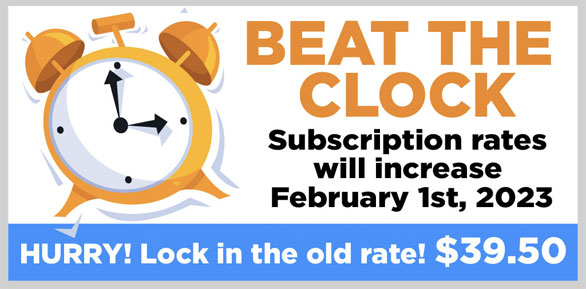 STAY INFORMED. SIGN UP!
Up-to-date agriculture news in your inbox!