HARRISBURG, Pa. — This year, like many others in the past, organizers of Pennsylvania's agriculture fairs are fighting for funding.
In his proposed budget, Gov. Edward Rendell eliminated funding to the state's 114 fairs, a move that's been repeated for the past five years.
Funding fears
Every time, state lawmakers have inserted funding into budget bills that keeps money flowing to fairs. However, officials at the fairs across the state are nervous that this year's budget squeeze will leave fairs without funding.
Through the state Department of Agriculture, Pennsylvania pays a portion of the prize money given out to contestants at fairs across the state.
Premiums
From the best Holstein, to top apple pie, the contests are often the bread and butter of agricultural fairs. That prize money — called premiums — helps offset the costs incurred by animal exhibitors, such as veterinary bills and transportation.
"It's the exhibitors that make a county fair," said Gary McConnell, president of Lawrence County Fair Board. "If you don't treat them right, you won't have a fair for long."
Fair organizers have attempted to keep paying their premiums, and are instead cutting back in other areas. Members of the Pennsylvania State Association of County Fairs have returned to Harrisburg to lobby lawmakers in support for returning funding to the fairs.
Last year, the state paid $2 million to the fairs. Kevin Bieber, president of the Oley Valley Fair in Berks County, and a member of the fair association board, said officers have already met with lawmakers and members of the agriculture department to rectify the situation.
"Unfortunately, there is not a real good sense right now about what is going to happen," he said. "We are really working with our local legislators, and they understand the importance of the fairs. They have really pushed and helped us out."
No other funding
One of the problems for fairs is they lack other sources of revenue, said James Davis, president of the fair association.
Besides state funding, the only other revenue source is admission charges, he said.
Davis believes the Rendell administration is playing political chess with fair funding. Knowing that many lawmakers are pro-agriculture, he will leverage fair funding for support in other areas, Davis said.
"I think that is the game we are playing," he said.
Cuts made
Many fairs do not have reserves to fall back on, Davis said. They've had to make tough cuts, such as eliminating premium payments, or on entertainment, both of which hurts participation and attendance, he said.
"I have great concern about a number of fairs," he said. "Without state support, they cannot continue."
Davis, who is also president of the Juniata County fair, said most fairs have year-round expenses that must be paid, no matter the amount of revenue coming in. "You must be pretty good business people to keep this going."
During last year's fair season, state lawmakers were still debating the budget and money was not flowing to fairs. The poor economy, rising costs and the uncertainty of state money, left several fairs teetering.
The Mount Nebo Grange Fair in Allegheny County closed, and the Pike County Fair was not held.
Lawrence County Fair
So far, the Lawrence County Fair has been able to pay premiums for the past two years, and will continue to in 2010, McConnell said. In a normal year, the fair gives out more than $65,000 in prize money and is reimbursed for half that cost by the state, McConnell said.
Last year, the fair received $19,000 in state support, he said. Lawrence County is moving ahead with plans to add more attractions and entertainment, in an attempt to recoup more at the gate, McConnell said.
Fortunately, for Lawrence County, they've been able to rent out the fairgrounds that have provided extra income when state support dried up, McConnell said. That's helped keep the fair going, he said.
Other fairs, however, are not as lucky, so that's why the fair association must stand up for state support, Davis said. Fairs represent the future of agriculture, so their success must be protected, he said.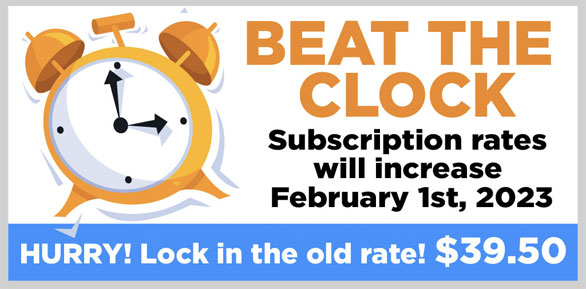 STAY INFORMED. SIGN UP!
Up-to-date agriculture news in your inbox!