SALEM, Ohio — They came two by two … then three … then before they knew it there were 125.



Ellen and Doug Whitehouse, owners of Noah's Lost Ark in Berlin Center, Ohio, began adopting unwanted or abused exotic animals about 10 years ago. In 1999, they opened the sanctuary to the public.



The Whitehouses offer a no-kill, permanent home for the animals. They are not bred or sold.



"When they come here, they're here for life," said Ellen Whitehouse. "We do not breed or sell the animals because that just adds to their plight."



Noah's Ark features everything thing from camels and zebras to wolves, mountain lions and tigers. About 80 percent of the park's animals have been rescue cases. The Whitehouses have traveled around the United States to rescue animals.



"Our laws don't make any sense. It is too easy for people to own exotic animals," said Whitehouse. "You can buy them at exotic animal auctions or just about anywhere. There needs to be something done."



Through educational tours of the park offered to groups and the general public on a daily basis, the Whitehouses hope to help people understand the responsibilities that come with owning exotic animals. Almost 18,000 people have visited the park this year."It is a lot of work. These animals depend on us seven days a week, 365 days a year," said Whitehouse.



The park has recently become a 501(c)(3), nonprofit organization. They hope this will increase donations, and they are currently looking for corporate sponsors to fund facilities for the Siberian tiger, Black Maned African lion, black bear and wolf exhibits. The sponsors will receive permanent signage on the pen of their choice.



The park is also licensed through USDA and the Ohio Division of Wildlife.



Anyone interested in donating can find information at the Web site www.noahslostark.com.



"We are working really hard to educate people about the dilemma exotic animals face," said Whitehouse. "We want these beautiful animals to live out their lives here without fear of hunger or abuse."



The park also features a picnic area, gift shop and wagon rides. Admission prices are $4.50 for adults, $4 for children, and children 2 and under get in free. Hours are Monday, Tuesday, Wednesday, Friday and Sunday, 10 a.m. to 5 p.m.; and Saturday 10 a.m. to 6 p.m.



For more information, call 330-584-7835. The park is located outside of Canfield at 8424 Bedell Road, Berlin Center.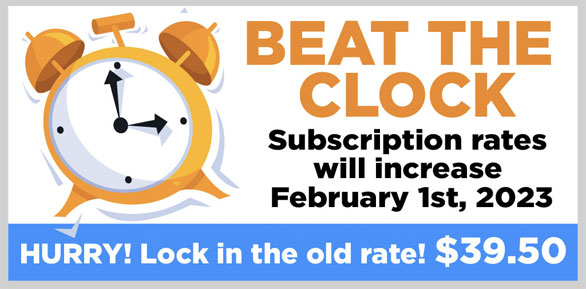 STAY INFORMED. SIGN UP!
Up-to-date agriculture news in your inbox!