AUGUSTA, Ohio — A record crowd took advantage of a sunny fall day to attend the Country Living Field Day in Carroll County, Ohio.


The field day drew a record 4,651 people from 58 counties in Ohio and 12 other states.


Farm families learned about alternative farm enterprises, marketing strategies and production systems by attending demonstrations, short seminars and displays. Farmers heard about everything from meat goats to ginseng production, grapes and berries to water gardening, direct marketing to pond construction, and deer farming to organic pork and mushroom production.


More than 50 commercial exhibits offered information on llamas and alpacas, rare breeds, fish production, forest management, solar energy, marketing farm products on the Internet, growing berries, bees and honey production, constructing a corn maze, barn restoration, planning an orchard, herb farming and other topics. There were also many equipment and hardware displays.


Ohio's Director of Agriculture Fred Dailey recognized Carroll County residents Robert and Bernice McClester for being the first farm family in Ohio to donate the development rights from their farm to the state of Ohio to permanently preserve their land for farming.


Their farm, Kenwood Farm, has been a host to Country Living Field Day for seven years.


The McClesters are the first landowners to donate an agricultural easement to ODA, ensuring their 254-acre historic farm will not be converted to a nonagricultural use.


The Tri-County Farmland Preservation Task Force, serving Carroll, Jefferson and Harrison counties, held a press conference to introduce its preservation plan and summarize its recommendations for future action.


Dailey noted the importance of saving farmland in Ohio, saying the state loses one family farm a day. However, he also said he is not "anti-development."


"We need to look at the location of our development," said Dailey. "We need to do a better job of planning and make better use of our God-given resources."


The task force has done research and surveyed farmers to identify the needs of local agriculture to help it grow.


The task force wants to encourage farmers to follow in the footsteps of the McClester family. According to officials, donating purchase of development rights, which is allowable by S.B. 223, will further aid Ohio's fight to preserve farmland.


"When the McClesters first wanted to do this for us, we didn't have the tools to make it happen," said Dailey. "We worked with and pushed legislators to pass Senate Bill 223 so we could take advantage of their generosity."


Jim Ekey, a Jefferson County farmer and supervisor with the Jefferson Soil and Water Conservation District, also believes it is important to promote area business and provide them with more state and federal assistance.


"With all that we're doing to preserve farmland, we need to realize that we need to preserve the farmer, too," said Ekey. "Without the support of local farmers, our plan will not work. We need to focus on changing tax laws to make it easier for farmers to survive."


The future of agriculture was not forgotten at Country Living Field Day. There were activities for children held throughout the day. A Progressive Farmers Kids Safety Round-up used demonstrations to stress safety in different agriculture, recreational and everyday situations.


The Carrollton Farmers Exchange Children's Activity Area featured many projects for the children. They could create leaf stamps, a seed mosaic and puppets. There were also many programs such as Bog in a Bottle, face painting, Read to Succeed and Bird Chorus, among others.


A mock farm accident recreated a grain entrapment. Firefighters, an EMT squad and the Carroll County Sheriff's Department were on hand to demonstrate the rescue of a child trapped in a grain wagon. The importance of the use of 911 was also demonstrated.


Carroll County Extension Agent Mike Hogan said the good weather was a blessing and helped things to run smoothly.


"We were tickled. Everything went really well. Having Director Dailey there was a big help," said Hogan. "The (Country Living Field Day) committee will meet at the end of the month to begin plans for next year."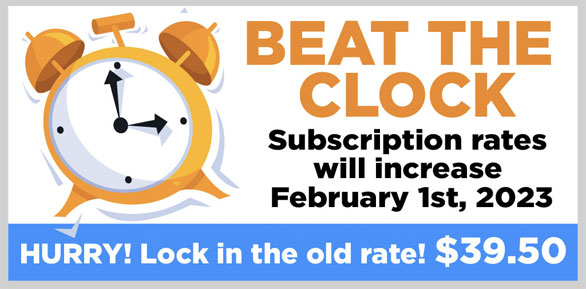 STAY INFORMED. SIGN UP!
Up-to-date agriculture news in your inbox!