BELOIT, Ohio — It's the middle of June and classes are over at West Branch High School. But even though school's out for the summer, three students stop by the agriculture lab separately for just one reason — to visit Mr. Bardo.
One student just wants to say hi.
Another student talks to him about hay making.
Another student asks if he has heard of any jobs.
It's pretty clear: Michael Bardo's students know they can still find him in the ag lab — even though he has just retired.
Retirement
Bardo taught vocational agriculture for 40 years. He started in the Marlington Local School District, but as soon as he could, he came back home to the West Branch Local School District. Growing up as one of five children on a Damascus-area dairy farm, Bardo said his mom always pushed him toward college. So he prayed for some direction.
"I felt like asking what it was I was supposed to do, and I felt like He said 'you are supposed to be a teacher.'"
A 'walk-on'
He started out by attending classes at Kent State's Salem campus. When he had them completed, he decided he wanted to go to Ohio State University. Without a plan of action or a place to stay, he got on U.S. Route 62 and didn't get off until he reached Columbus. He had been to Columbus one time before and that was for conservation camp, but this time he was on his own. No parents, no chaperone and he wasn't 20 years old.
Bardo said he walked on to the OSU campus, saw the animal science building, walked in and signed up. He drove back to the dairy farm every week and worked on campus in the beef laboratory for money. He paid for his classes as he went, and he still finished at age 21.
Busy month
Bardo said he graduated one Friday, got married the next Friday and signed a contract with Marlington as their vo-ag teacher the third Friday.
"It was a busy June that year," said Bardo, laughing.
He said he just rolled with it as it came and didn't think about it at the time. Bardo estimates he has had more than 1,000 students in his classes over the 40 years, and by now, it is common for Bardo to have had mom or dad and now their children. This past school year, he had six students in his class that he had taught both parents. Bardo said he has seen his students have kids, attended their weddings, and unfortunately, a few funerals over the past 40 years.
He said one thing he is grateful for is that he had no severe accidents in the ag lab or even when traveling with students on field trips.
"Lots of things could have happened, but luckily, the Lord took care of us," said Bardo.
Miss the kids
Bardo said he would not be retiring if it wasn't for the teachers' retirement system and the changes in it. He said he will miss the students.
"They are what mattered," said Bardo. "I'll never get away from some of them and that's what I love."
"It was more than teaching. It was teaching them about the real world experience, not just agriculture," said Bardo.
But Bardo isn't going away totally. He has applied to be a vo-ag field trip driver, and looks forward to taking the new teacher around and introducing her to farmers and others involved in the ag industry. Rebecca Swope, a graduate of United Local School District, will be taking over Bardo's position this summer. And it's probably no surprise that Bardo had Swope's mother as a student. Greg Sharp will remain the teacher for the junior and senior classes.
Teacher and farmer
Even though Bardo was a teacher by day, it didn't stop him from farming. He milks cattle with his brother and father on their dairy farm, located just north of Damascus, just about every day. The Bardo family milks 40 head of Holsteins and has 40 heifers and calves as well.
"My routine isn't going to change. I'll still get up at 4 or 5 a.m. and go to the barn. And I'll quit when it's dark," said Bardo.
Bardo said even if the dairy work  is done, it just means time for him to spend with his Percherons, which he enjoys driving and riding. In between his 1,000 students, he found time to raise three children of his own with his wife, Karen. He has one daughter in Salem and two sons in Damascus and seven grandchildren. He said it's not uncommon for there to be four generations in the barn at one time.
"That is something special. That is so rare in this world," said Bardo.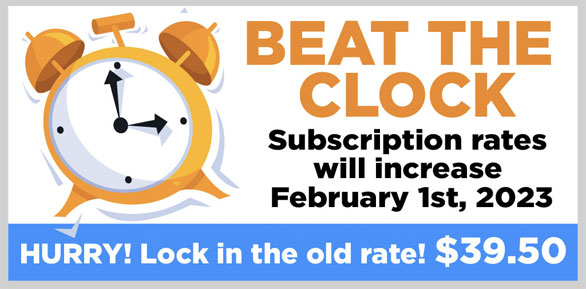 STAY INFORMED. SIGN UP!
Up-to-date agriculture news in your inbox!