REYNOLDSBURG, Ohio — The board put into place by nearly two-thirds of Ohioans to regulate livestock care and set standards for the state held its first meeting on Tuesday at the Ohio Department of Agriculture.
All 13 board members of the Ohio Livestock Care Standards Board were present and sworn in for the first time, representing a body of government new to the state and the nation.
The board tackled such issues as best management practices, biosecurity, prevention of disease and food safety — all topics addressed in the board's enabling legislation.
Defining terms
The board's executive director, Mike Bailey, asked members to define what they thought each term meant, since it's by these terms they will define animal care standards.
However, standards will likely need to be species specific and sometimes farm specific, members concluded.
"The best management practice on this farm may not be the best management practice on the next farm," said State Veterinarian Tony Forshey.
Commonalities
But members also discussed a set of practices that should be shared across the industry, at least in some form, like proper water, nutrition, shelter and euthanasia.
As for biosecurity, Forshey said "in its most practical form, it's keeping diseases off of farms and keeping diseases from spreading from farm to farm as well."
The board spent considerable time discussing definitions, with the goal that any regulations they impose will be good for the industry — for producers and consumers.
"Part of what we're charged to do ensures that (food) will be there in the future," said member Bill Moody. "Our care standards should be at the level that the public has confidence in (what we do)."
The big picture
Others said new regulations need to be guided decisions, with consideration to their overall impact. Member Robert Cole said best practices may add to the effectiveness of animal care, but cautioned against regulations that add too much to the consumer.
"If you overregulate, over standardize, that would have the effect of making food less affordable," he said.
Cole said so many regulations already are in place, and he doesn't see anything being added "so restrictive that it would add to the cost of food. If so, then we need to refrain from it."
Robert Boggs, director of the Ohio Department of Agriculture and board chairman, said each factor in the legislation is likely to mean something different for different farms, but it's a start.
"There's no one standard that's probably going to do everything for everybody, but it gives some way of weighing which standards are the best overall for the state," he said.
Next up
The board is planning a series of meetings across the state to communicate what it does, and allow the public to comment on the kinds of standards they would like to see.
The first meeting is planned for the evening of May 6, with the location still being decided. Board members would then form drafts of the regulations they want in place, before being considered by the state's Joint Committee on Agency Rule Review.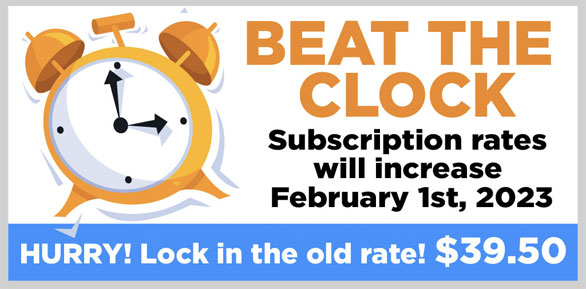 STAY INFORMED. SIGN UP!
Up-to-date agriculture news in your inbox!