SALEM, Ohio – It's a perfect Ohio Thanksgiving recipe.

Mix one jar of Sweet Willy's black bean salsa with two tablespoons of Fitch Pharm's maple syrup and three cups of Smucker's jam, your choice of flavor.

Fold in three loaves of cubed Wonder Bread plus sliced carrots, celery and herbs to taste.

Stuff the mixture inside a 20-pound turkey – choose your own brand, fresh or frozen.

Brush with one pint of Graeter's ice cream at room temperature. Roll in dried flowers, bird seed or food-grade soybeans.

Place bird in Ohio Heritage basket and perch outdoors in a tree – the balled-and-burlapped or Christmas variety. Let rest one hour.

Bring indoors and bake six hours at 400 degrees.

Serve with Riser's pasta marinated in Marzetti's salad dressing, Purity instant mashed potatoes and Culinaire Pavane gourmet chocolate-covered pretzels.

Ohio Proud. It sounds like a ridiculous recipe for disaster – but each product mentioned is grown, processed and sold right here in Ohio.

Each contributes to the state department of agriculture's Ohio Proud campaign, a successful initiative that spreads the positive word about Ohio agriculture.

The program celebrated 10 full years of promoting products and processors this year.

Strong start. Former Gov. George Voinovich kicked off the Ohio Proud program during the 1993 state fair.

"This whole thing was [Voinovich's] idea, really, to develop this tool for Ohio agriculture," said Lori Panda, Ohio Proud liaison with the state department of agriculture.

The program's goal is to create awareness of Ohio-made products and educate consumers about agriculture.

Today, agriculture is the cornerstone of the state's economy, contributing almost $80 billion in economic activity each year.

Marketing tool. The Ohio Proud logo, a distinctive black and green creation, proves consumers who do care where their food comes from.

Panda fields calls daily from consumers asking where to buy Ohio Proud products.

There are more than 1,200 licensed Ohio Proud products and of these, consumers can find approximately 600-800 in the average grocery store.

"More than 75 percent of Ohio consumers say they prefer to support local growers and food processors by purchasing Ohio-grown and -produced products," said Ohio agriculture director Fred Dailey.

"It's about keeping Ohio's economic circle healthy and thriving – that makes us proud to be a part of this program."

Early on. Ohio Proud began with two partner companies, poultry giant Park Farms of Canton and Rhoads Farm Market in Circleville.

Both are still pillars of the program.

Kathy Rhoads, co-owner of the market in Circleville, was enthralled when Ohio developed the program.

She had been traveling the country for years and always brought ideas home from other states.

"It's proven to us that we really can sell more Ohio-grown products," she said.

"And it's not just at our front door. It benefits the state as a whole with exports, too," she pointed out.

"Ohio people do business with Ohio companies," added Dick Leggett, division sales manager for Park Farms.

Leggett said Park Farms was the first company to use the Ohio Proud logo on its fresh chicken.

Not just farm markets. The program has categories for everything from fruits and vegetables to meat, cheese, ice cream, bread, beverages and popcorn. And don't forget the spices, snacks and syrups.

But maybe the average consumer doesn't realize the number of other Ohio-made and -grown products promoted by the program: nursery stock, soybean candles, pressure treated wood.

I never knew … One of the more interesting products enrolled in the program, in Panda's opinion, is food-grade soybeans.

One company ships the soybeans to Japan, packed in barrels emblazoned with the Ohio Proud green and black logo.

"Ohio is known for growing good soybeans. [The Japanese] know they're getting a good quality product when they see the logo," Panda explained.

Selection process. Not just anyone can slap the Ohio Proud logo on their goods and expect higher returns.

Only agricultural products that are at least 50 percent raised, grown or processed within the state's borders are eligible.

As of presstime, there are 195 partner companies from 57 of Ohio's 88 counties.

These companies employ more than 50,000 Ohioans and record sales of more than $1 billion per year, according to department of agriculture statistics.

* * *

Holiday gift baskets

Director of agriculture says 'give them a taste of Ohio'

REYNOLDSBURG, Ohio – Stumped about what to buy the person with everything?

This year, make holiday gift-buying simple by purchasing a gift basket filled with Ohio Proud products at www.ohioproud.org, and support Ohio farmers, food processors, and your community at the same time.

Into the economy. "Every dollar spent on Ohio Proud products reinvests in the state's economy and allows Ohio consumers to find locally grown products," Ohio agriculture director Fred L. Dailey said.

"These gift baskets are a great way to share Ohio's wealth of homegrown products."

What's out there. More than 50 Ohio Proud companies offer gift baskets (ranging in price from $10 to $100) to please even the pickiest of palates.

You can search for baskets online in a number of categories: Meat and Cheese Lover, Snack Food Lover, Sweet Treats Lover, Ethnic Basket, Spreads and Toppings Lover, Wine and Grape Juice Lover, Hot and Spicy Lover, Health Foods Lover, and Breakfast Basket.

The Ohio Proud site offers links to Ohio companies and products ranging from jams and jellies to salsas and snack foods to candies and confections.

Also, the site makes it easy to locate all of the products you need to create your own personalized gift basket.

Order online. Order gift baskets on-line at www.ohioproud.org.

(Reporter Andrea Myers welcomes reader feedback by phone at 1-800-837-3419, ext. 22, or by e-mail at amyers@farmanddairy.com.)

Get the details



* Ohio Proud

www.ohioproud.org



* ODA Divison of Markets

1-800-IM-PROUD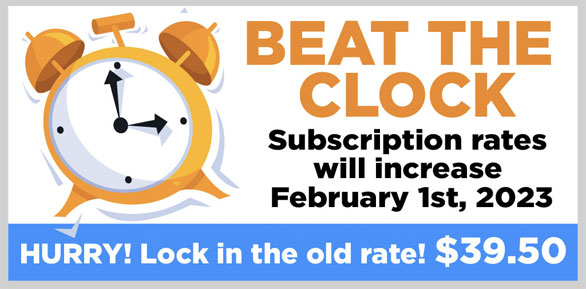 STAY INFORMED. SIGN UP!
Up-to-date agriculture news in your inbox!