HARRISBURG, Pa. – Visitors to Outdoor Heritage will be able to take a step back in time as re-enactors exemplify many of the people, events and activities that helped shape the culture and history of Pennsylvania.

The event will be held May 3-5 at the Huntingdon County Fairgrounds, off Route 22.

Outdoor Heritage is a unique celebration of the outdoor, wildlife, cultural and social heritage of the state.

"From the Lewis and Clark expedition to a Civil War military encampment; and from 'Theodore Roosevelt,' one of our nation's most popular hunters/conservationists/statesmen, to 'Frank Kehoe,' an Irish coal miner, re-enactors will help Outdoor Heritage visitors catch a glimpse of the past.

Special presentation.

In honor of the 200th anniversary of the Lewis and Clark expedition, the Raystown Lake U.S. Army Corps Engineers will present "Corps of Discovery."

The history-based scenarios will include "Lewis' Wildlife Adventure," in which Meriweather Lewis endured buffalo charges, a grizzly bear attack and stepping on a painful prickly pear cactus.

The Maine Camp Hospital Association will present an historically-accurate military hospital, which was staffed by thousands of women who cared for the sick and wounded during the Civil War.

Outdoor Heritage also will feature encampments depicting the Revolutionary War, as well as Civil War era photographers, bands and battlefields.

Students will be able to learn and enjoy many hands-on activities and displays at the "Kidsylvania Tent," sponsored by the state Department of Conservation and Natural Resources.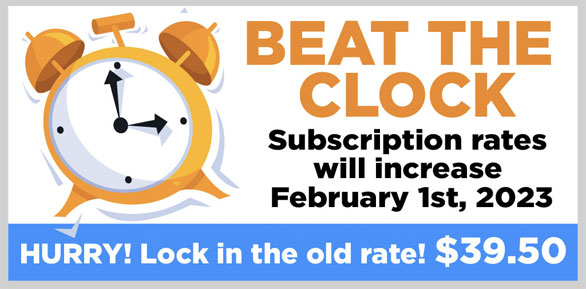 STAY INFORMED. SIGN UP!
Up-to-date agriculture news in your inbox!