HARRISBURG, Pa. — Sustained growth and declining costs are driving Pennsylvania's solar market to generate an ever-increasing amount of clean, renewable energy, which is saving consumers money, according to Department of Environmental Protection Secretary John Hanger.
The secretary said that in 2009, the share of solar energy generation among Pennsylvania's power pool increased by 350 percent, attracting $1.4 billion into state's economy last year alone.
"The cost of solar power is plummeting, making solar power increasingly a sound alternative for businesses and families that seek to stabilize and control their electricity costs," said Hanger. "Right now, thanks to sharply lower solar power prices, it is a great time to consider solar power for a home or business."
The median installed costs for small business and residential photovoltaic (PV) projects in the state dropped from about $9 per watt in 2008 to as low as $6 per watt in August; the lowest-cost projects are as much as $1 per watt less than this most recent figure.
Rebate
Large solar projects of one megawatt or more now cost about $4.50 per watt. The lower costs can be attributed in part to the PA Sunshine Solar Rebate Program, which reimburses up to 35 percent of the purchase and installation costs for residential and small business PV and solar hot water systems.
Since the program's opening in May 2009, more than 2,000 projects have been installed, representing nearly 20 megawatts of new capacity. An additional 2,300 projects, representing 53 megawatts of capacity, have been applied for or are under construction.
"Since energy from the sun is free, lower equipment costs lead to lower electricity costs," said Hanger. "The cost of electricity from the latest generation of projects in Pennsylvania is between 12 to 20 cents per kilowatt-hour, and that price is locked in for the 25-year life of the panels.
"Today the cost of electricity from a utility company to a small business or home ranges between 10 and 14 cents per kilowatt-hour. But how much will electricity cost two years from now? How about five, 10 or 25 years from now? For families and businesses using solar power, they know their electricity will not be more than what they are paying for solar today. For those businesses and families not using solar, most likely prices for electricity will go up and possibly by a substantial amount."
Pollution
Hanger also noted that solar power emits zero air pollution, which cuts soot, smog, mercury and heat-trapping pollution that can sicken and kill Pennsylvanians.
Power grid
In addition, solar power helps to keep the power grid reliable by providing more power on the hottest days of the year when very high demand can cause brownouts and blackouts.
For more information, visit http://www.depweb.state.pa.us, or call DEP's Office of Energy Technology and Deployment at 717-783-8411.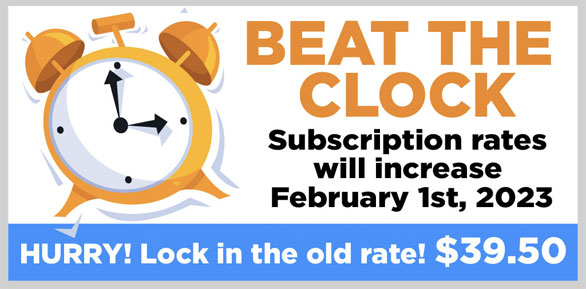 STAY INFORMED. SIGN UP!
Up-to-date agriculture news in your inbox!