BREWSTER, Ohio — A Stark County farm family known for its conservation efforts traded the Old World for New World success.
The Schmuki dairy began as the American dream for Otto and Freida Schmuki and now it continues as the dream profession for their son, Mike, who was honored as Stark Soil and Water Conservation District's 2010 Conservation Farmer of the Year.
The beginning
Otto Schmuki met his future wife, Freida, on a boat ride to Canada. Theirs is a true love story.
Otto and Freida are both from Switzerland, but they didn't know each other there. When they were in their 20s, both separately tried to emigrate to the United States, but were having trouble obtaining visas.
Freida was studying in New York. When her visa expired, she tried to get into Canada, which was easier to enter at that time. Otto was on that same boat, attempting to do the same thing, and the two met.
The couple dated and eventually decided to get married. Before long, Otto took a job on the St. Lawrence Seaway and they began a farm in Canada, building to a herd of 10 cows, all milked by hand. Soon, they had Mike, the oldest of their four children.
Dream continued
But the dream of coming to America was always there.
And so in the early 1960s when their visas came through, some friends told them they should visit Pennsylvania and see what was possible there. After visiting Pennsylvania, they made their way to Ohio.
Otto and Freida say it was like it was meant to be. When the couple traveled to the Brewster area, in Stark County, Ohio, and saw the farmland, they were immediately smitten.
They went home, sold their cattle and other livestock, and moved to Ohio.
Building a farm
They purchased the farm in 1965 and moved in 1966, and, as they say, the rest is history.
"We came so far. We wanted to succeed. We wanted more and we did just that," Freida said.
Next generations
They raised their four children, and after attending the Agricultural Technical Institute at Ohio State University in Wooster, Mike came back and continued farming.
Otto said he told all of his children, they could do what ever they wanted. Mike said that's all he ever wanted to do — farm.
Today, Mike Schmuki is married to Patsy and they have taken over the dairy operation. They have four children: Kenny, 17; Laura, 16; Scott, 14; and Keith, 12.
Cattle herd
Mike says the cattle remain his farming passion, and his favorite part of farming is the animal husbandry. He said he has always enjoyed the registration process for his registered Holsteins and it's no different today.
Disease control is very important to the Schmukis, and the farm has maintained a closed herd since 1989. They were one of the first farms in the area to use calf hutches because of the health benefits they provide to the young cattle.
Today, the farm encompasses 500 acres and it is all owned. The farmhouse and buildings sit in the middle of their farmland, which is a great benefit because it means less driving.
"Everything we raise, we raise for ourselves," Mike said. "The less we have to drive, the better and this setup serves that purpose."
The Schmukis started out with 20 milk cows when they purchased the farm. Currently, the farm has 160 Holstein dairy cattle. They also raise 25 Angus, which are sold as feeder calves.
The cattle are out on pasture during the day and only enter the barn at milking or feeding time.
Improvements
Otto said the family knew that once the crops were harvested, a project would begin.
One year, it was the original farmhouse; another year, it was the barn, and through the years, they've upgraded fences and made other improvements on the property.
"Every year, something was done to improve the property, whether it was tiling in the ground or new equipment," Freida said.
In 1987, after Mike made his decision to continue the family's dairy business, the barn used for milking was torn down and rebuilt into what it is today.
"We were, and are, always anxious to improve things. We wanted to keep up with the farming industry," Otto said.
Conservation projects
Mike said the farm has been very blessed with water on the property. The farm currently has 20 spring-fed water troughs on the property, and the original springhouse is still behind Otto and Freida's house.
And natural resources conservation practices have been a major part of the farm's improvements.
Contour strips have been a part of their conservation plan for years, Mike said, and the family has developed grassed waterways in all of the fields to control erosion, and tiled extensively.
"We couldn't get into the fields when we wanted, so the fields had to be tiled," Otto said.
Another conservation project is the manure pit on the dairy farm, the first such manure pit to be built in Stark County.
Otto said he had seen them on farm tours , and he felt it was an investment that had to be made.
Mike's latest conservation project is improving the wooded areas on the farm, constructing new fences to keep cattle out of the wooded areas.
Future fears
As confident as he is about his own farm management, Mike shares a fear many farmers in Ohio have — for the future of farming.
He's worried about making any plans to expand because of the attitudes many non-farming individuals have regarding animal agriculture. Mike said he fears over-regulation and, like many farmers, he just doesn't know which direction to take.
"We love what we are doing and we wouldn't change it,"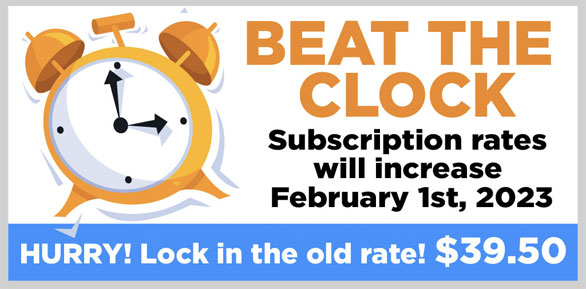 STAY INFORMED. SIGN UP!
Up-to-date agriculture news in your inbox!