MADISON, Wis. – It's important to keep antibiotic residues out of milk, and few dairy producers think they will never have a problem on their farms.

But producers whose herds' somatic cell counts are high have reason to be concerned, according to a University of Wisconsin-Madison dairy scientist.

"The risk that producers will violate the law prohibiting antibiotics in milk increases as their herds' somatic cell counts rise," said Pamela Ruegg, the lead author of a recent article in the "Journal of Dairy Science."

A high somatic cell count, or SCC, indicates that a herd has a high prevalence of subclinical mastitis.

Wisconsin dairies with serious subclinieal mastitis problems are up to seven times more likely to have antibiotic residues in their milk than producers with herds that have a low incidence of mastitis, according to the study.

Protecting consumers.

The pasteurized milk ordinance prohibits antibiotic residues in milk primarily to protect consumers who may have an allergic reaction to the compounds.

Treating mastitis is the most common use of antibiotics on dairy farms.

"Producers know that reducing the incidence of subclinical mastitis leads to higher milk production and valuable premiums for milk quality.

"This study shows that efforts to reduce subclinical mastitis may have the additional benefit of reducing the risk of antibiotic residue violations," said Ruegg, an extension milk quality specialist in the College of Agricultural and Life Sciences.

Programs could help.

"Most dairy farms do an excellent job of preventing antibiotic residues in milk. Our study suggests that a cost-effective way to prevent antibiotic residues in milk may be to target programs to farms with high SCC," said Ruegg.

To look for a relationship between SCC and antibiotic residues, Ruegg and dairy scientist Tom Tabone obtained data on milk tests from the Wisconsin Department of Agriculture, Trade and Consumer Protection.

Their study analyzed more than 805,000 milk tests on Wisconsin's grade A dairy farms. The tests of SCC levels from bulk tanks and antibiotic residues covered the period from January 1995 until December 1998.

Categories.

The researchers divided herds into five categories based on their average annual SCC: less than 250,000; 251,000 to 400,000; 401,000 to 550,000; 551,000 to 700,000; and greater than 700,000.

For comparison, the national herd average SCC was 300,000 and the state average was 310,000 last year.

The study found that herds with annual SCC averages of 401,000 to 700,000 were between two to three times more likely to experience residue violations than producers whose herds averaged less than 250,000.

The highest rate of antibiotic violations occurred in herds with SCC counts that exceeded 700,000. Those herds were more than seven times more likely to have residue violations than herds with SCC less than 250,000.

Grade A criteria.

In the United States, the SCC limit for grade A dairies is 750,000. Dairies that repeatedly violate this limit are fined and may lose their grade A status, according to Ruegg.

Therefore, she believes that it's possible that producers with herds in danger of violating the SCC limit are treating more of their cows with antibiotics in an attempt to reduce the SCC and maintain their grade A permits.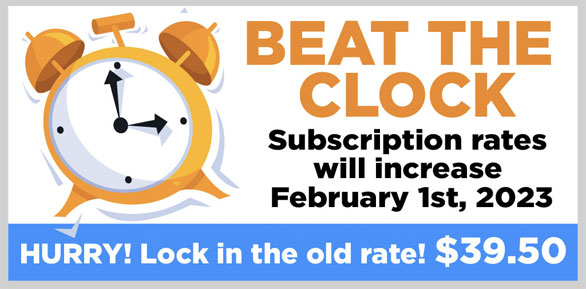 STAY INFORMED. SIGN UP!
Up-to-date agriculture news in your inbox!