Ingredients for the Dough:
3 3/4 cups all-purpose flour
1/2 teaspoon salt
1 1/2 cups (3 sticks) unsalted butter, cold and diced
1/2 cup cold ice water
1 large egg, whisked with splash of water (for brushing)
Ingredients for the Pot Pie Filling:
4 tablespoons (1/2 stick) unsalted butter
1 medium yellow onion, diced
2 garlic cloves, minced
2 small carrots, diced
3 celery stalks, diced
4 to 5 medium yellow potatoes, diced
1 teaspoon fresh thyme, chopped
1 teaspoon fresh rosemary, chopped
4 tablespoons all-purpose flour
3 cups chicken stock
1 teaspoon salt
1 teaspoon black pepper
3 cups cooked turkey, beef or chicken, diced
Directions for the Dough:
Combine flour and salt in food processor. Add butter and pulse a few times until coarse crumbs form, about the size of peas. Add water while the machine is running, and keep on until the dough comes together. Divide in half and wrap each half in plastic wrap, forming into disc. Chill for at least 1 hour, or overnight.
Directions for the Filling:
Melt butter in large skillet over medium high heat. Once melted, add onion and garlic and cook until softened, about 3 minutes. Add carrots, celery, potatoes, thyme and rosemary and cook for another 5 minutes. Stir in flour and cook for about 1 minute. Stir in chicken stock and cook over low until thickened, about 8 minutes. Add turkey and season with salt and pepper. Remove from heat and let cool to room temperature.
Preheat oven to 375 °F. Line two baking sheets with parchment paper and set aside.
Directions for Assembly:
Once dough has chilled, remove from refrigerator. Working with one disc at a time, roll out onto lightly floured work surface into large rectangle, about 1/4-inch thick. Cut out circles using a 4-inch round cookie cutter. Fill each circle with about 1 tablespoon of cooled filling and then fold over, crimping edges tight with fork. Place on prepared baking sheet, leaving about 2 inches of space in between each hand pie. Continue filling and sealing hand pies until all the dough is gone. Repeat with the second disc of dough.
Brush hand pies with egg wash and bake until golden brown, about 25 to 30 minutes.
Let cool slightly before serving. Garnish with fresh thyme.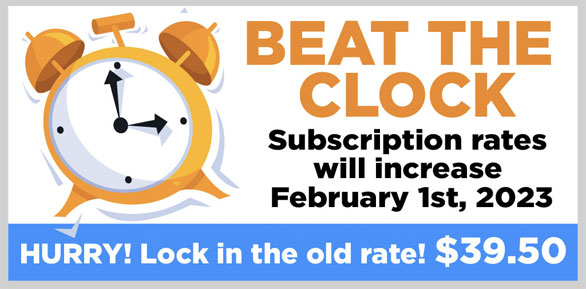 STAY INFORMED. SIGN UP!
Up-to-date agriculture news in your inbox!