LONDON, Ohio — The 25th class of honorees will be inducted into the Farm Science Review Hall of Fame during the Vice President's Luncheon Sept. 16, the first day of the annual three-day farm show.
Mike Haubner and the late DeLynn Kale will join past honorees for their contributions and support of the Farm Science Review.
Mike Haubner
Mike Haubner served as the Ohio State University Extension Educator in Clark County for 27 years, after beginning his career with Extension as a 4-H Agent in the same county.
In his role, Haubner collaborated on many projects at the Farm Science Review and Molly Caren Agricultural Center, including a farming systems project that used the grounds beyond just the three days of the show. This particular project demonstrated to farmers what changes they could make in their own operations to be more efficient and profitable.
Today, as a Farm Science Review volunteer, he can be found in one of the Farm Science Review information booths during the show.
DeLynn Kale
DeLynn Kale was a long-time exhibitor at the Farm Science Review and instrumental in bringing the fields of the Molly Caren Agricultural Center up to par after the official show site was moved from Don Scott Field in 1982.
Facing a serious weed control problem, Kale gifted the Farm Science Review access to self-propelled spray equipment and helped with what is still referred to as "the great weed clean-up," ensuring the show's field demonstrations had a professional image.
Kale also organized a custom applicator show, modeled after the Midwest Ag Industries Exposition, on the grounds. While the show only ran one year, DeLynn's passion and drive helped to heighten agriculture and custom application in the Eastern Corn Belt.
Kale's legacy lives on through his Union County-based company, which still exhibits at the Farm Science Review.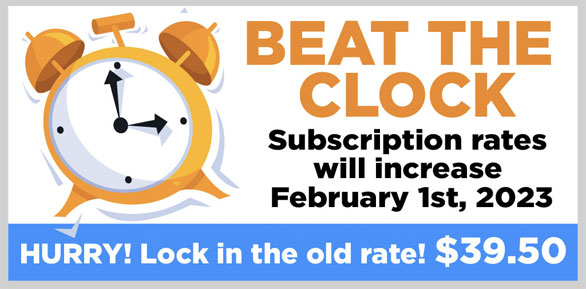 STAY INFORMED. SIGN UP!
Up-to-date agriculture news in your inbox!