Hello Again!
We awoke this morning to another 2 to 3 inches of new snow and very low temperatures. The two-hour school delay turned into yet another snow day and sleeping in, at least for our children.
After a day off from school, the flu bug came to visit our household for the second time this winter, but at least we felt good enough to enjoy the hint of spring that came our way over the weekend. It would be nice to go from frozen to green and skip the mud, but I suppose there's little chance of that.
As the winter progresses, we are finding that in many places livestock has had problems enduring the harsh conditions. Producers who have suffered livestock deaths directly related to winter storms should notify their local FSA offices within 30 calendar days from when the losses became apparent. They may be eligible for assistance through the Livestock Indemnity Program (LIP) for losses that exceed normal mortality rates.
In addition to livestock losses, producers may have had losses to purchased and/or harvested forage. With these losses they may have incurred additional costs for providing and transporting feed for their livestock.
The Emergency Assistance for Livestock, Honeybees, and Farm Raised Fish Program (ELAP) may assist with these additional costs. Accurate records are essential for both of these programs and will be required when applying for assistance at your local FSA office.
Producers can obtain information by visiting www.fsa.usda.gov; click on "newsroom" then "fact sheets". As always, you can contact your local FSA office for more information.
That's all for now,
FSA Andy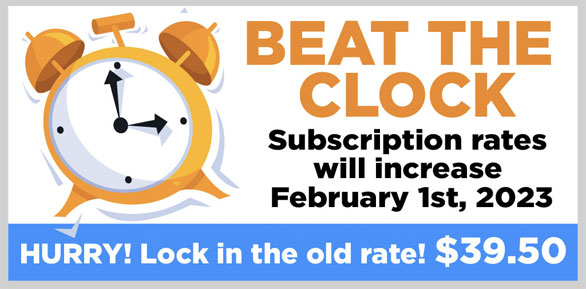 STAY INFORMED. SIGN UP!
Up-to-date agriculture news in your inbox!