(Editor's note: This week's FSA column was written by Rob Whinnery, Hopedale, Ohio.)
Hello Again!
In every career path there are people who have great impact on our lives, both personally and professionally. I am grateful for all those that have done so over my 26-plus years at the Farm Service Agency, and I would like to share with you a little about one.
Robert E. Cole, or Bob, as we all know him, began his career in 1970 with USDA as a trainee with the former Agricultural Stabilization and Conservation Service in Mississippi. Bob transferred to the Ohio state ASCS office and in 1974, he became county executive director in the Franklin County Ohio ASCS.
Bob then became district director for 19 northeast Ohio counties, and then moved on to the State FSA Office as the chief program specialist for conservation programs, chief program specialist for price support, and acting state executive director in 2001, before retiring in 2003, after more than 33 years of service.
Farm life
Bob began life on his family's diversified farm in Mississippi. The farm was developed by his great-grandfather during the Depression. The work ethic of the farm carried Bob through graduation, in 1966, at Louisville Negro High School.
He earned a Sears and Roebucks scholarship to attend Mississippi State University, but opted to attend Alcorn State University. He earned his degree in agricultural education from Alcorn State, and a master's degree in educational leadership, from the University of Dayton.Bob is now completing his doctoral studies at the University of Dayton.
It was during Bob's time at Alcorn State that the Rev. Martin Luther King Jr. was assassinated. He had returned to his dormitory following a peaceful memorial service when the National Guard and State Police showed up on campus, which incited some students to throw pop bottles at police cars and break windshields.
The dean of students urged the students to return to their dorms before someone got killed. They did, only to be forced outside again when tear gas was thrown into the dorms. Bob tried to avoid any confrontation with the State Patrol and National Guard in gas masks, and what appeared to be bayoneted rifles, as they were forced outside. Before he could get down the stairwell, however, he received a rifle butt to his head and he was knocked out.
At that point, a social studies professor pulled up in an old Studebaker and told police that Bob was a good student and to leave him alone. He took him to his home where his wife, a nurse, dressed his head wound. Bob still bears the scar from that rifle butt to the back of his head, and that poignant memory of King's death.
Strong faith
Bob will tell you today that it is his faith, his upbringing in the Baptist church, his own family and the message of King that sustained him then and sustains him to this day.
Since retirement from USDA, Cole works as an educator with the Columbus City Schools. He was appointed by former Gov. Ted Strickland to the first Ohio Livestock Care Standards Board, in 2010, and served on the board for three years.
On Jan. 12, 2015, the Obama Administration announced his appointment to the Ohio Farm Service Agency State Committee, where he continues his dedication and service to agriculture.
Bob's love of agriculture remains today as he still shares both his family farm and the family farm of his wife in Mississippi, raising soybeans, hay and Angus cattle. His knowledge of handbook procedure and policy was known across the country and is unmatched to this day. I must admit that I was a little intimidated when attending his training meetings and always hoped I had the right answer to his questions and yet I never heard Mr. Cole put anyone down, speak an unkind word or embarrass anyone deliberately.
Mr. Robert E Cole, we thank you for your long and enduring service to USDA, to American farmers and the thousands of people who you have touched with your wisdom and knowledge.
That's all for now,
FSA Andy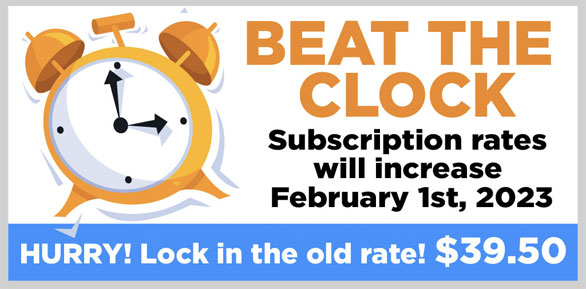 STAY INFORMED. SIGN UP!
Up-to-date agriculture news in your inbox!