While checking my calendar of events to plan ahead for upcoming Farm and Dairy issues, I came across a debate many of us probably never realized was happening. It's the Best Friend's Day debate. If what I've read on the Web is to be believed, National Best Friend's Day happens on two distinct dates in the year: June 8 and Aug. 15. So which one is it?
As one blogger puts it, "Will the real National Best Friend's Day please stand up??"
Some feel that the date of National Best Friends Day may just be one of those concepts that divides the genders.
If you ask the girls, June 8 is the date; if you ask the boys, it's on Aug. 15. It is possibly a"Women are from Venus, Men are from Mars" situation.
It seems awfully ironic that a day for friends that implies bringing people together would create yet another divide. What good is that?
The Consensus:
Most women consulted seemed to agree that National Best Friend's Day is on June 8. Jenna Wolfe, Weekend TODAY co-anchor, interviewed psychologist Robi Ludwig who verified that female friendship makes women healthier, happier, less stressed, live longer and even feel more beautiful.
Men shouldn't think for a second that they are excluded from the festivities. However, their date of choice celebrates Aug. 15 as National Best Friend's Day. Men may dub this day as "Hangin' Out With The Guys Day" – maybe at a cigar lounge, sporting event or any of the activities that the ladies will be doing. Yes, it is manly for a man to visit a spa to make sure that he stays well-groomed.
I think it sounds like more fun to gather around a backyard bonfire or plan a fishing trip. I could tell most of the thoughts surrounding this event were about "city folk".
I think one post summed up things pretty well, "Rather than debate over what the date national best friends day should be, I would rather … see people reflect on what being best friends with someone really means.
Apart from these two days to remember best friends, there is Friendship Day. Celebrations for this take place on the first Sunday of August every year (sorry, we've missed it!). The tradition of dedicating a day in honor of friends began in U.S. in 1935. Gradually, the festival gained popularity and today Friendship Day is celebrated in a large number of countries, including India.
Traditional celebrations include meeting with friends and exchanging of cards, flowers, and gifts. Well, of course, and let's throw in a cookout and a picnic or two.
No matter when, where, or how we commemorate it, friendship is a blessing. To all who have a friend, it's one of the most precious gifts that life can ever give.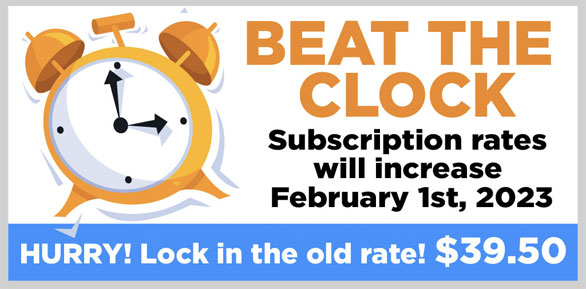 STAY INFORMED. SIGN UP!
Up-to-date agriculture news in your inbox!