In the Western states, you'll see or hear of mining areas quite often. In certain areas there is evidence every few miles of abandoned mine ventures that are rusting into memories without much fanfare.

The interest in this important part of America is considered by only a few enthusiasts. This is probably due to the unattractive appearance of remaining memorabilia, plus the plainness of tools, i.e. shovels, picks, pry bars and pans.

Facts revealed. To the history buff, however, these common items reveal facts of early Western settling and folk lore. While most mining memorabilia lures only those devoted to history and the Old West, interest in certain items appear to have a broader collectible interest. Ephemera (paper collectibles) such as colorful stock certificates have a wide appeal.

Miniatures of any item, especially tools, always have a ready market of collectors. Small silver shovels and picks presented to mine owners or retiring miners are considered high on the desired list of mining artifacts.

The search. Many collectors still search over mining areas for remaining materials. In recent years I have personally sought such articles at mining sites and it is difficult to find even a worthwhile rock specimen.

The area was empty except rusting machinery, decaying boards and piles of earth.

Gold is often quite readily found on the surface, slightly under the surface or mixed in the sand in streams.

Illustrations and paintings of old prospectors in the stooping position next to a stream, pan in hand and peering intently at the pans contents is as synonymous with the miner as the six-gun is with the cowboy.

There are certain pans marked with a manufacturer's name or authentic pans with a definite history. The same is true of a shovel, pickax, pry bar (sometimes termed crow bar) and sledgehammer.

Gold. There wasn't any particular shovel, any that served the purpose was sufficient. Gold wedged in crevices was removed with the pry bar or the pickax. Some specimens were combined with quartz or bedrock and crushed by the sledge.

These tools are what the "dry mining" procedures employed – the same tools were used in later hard rock mining into the earth's surface.

The majority of mining equipment came from deep mines. Not only were the deep mining operations for gold, but silver and copper as well.

The drill and other equipment utilized in deep mining are of interest, although quite bulky for collecting. Dynamite was extensively used in later years and the boxes in which it was contained are often select collectible articles, especially if the box retains a stenciled manufacturer's logo.

Hard hats. The only article of wear that is typically collected is the hard hat. These helmets are distinctive. Early types were of sheet steel or aluminum and later these were replaced by lighter ones first made of composition fiber, then by plastic, all reinforced by steel.

Similar to any deep mine worker, the deep mine laborers required illumination of some kind. In the early years candles and lanterns were employed.

Lighting devices. The first miners used square candle lanterns made of glass panels framed in wood and the "sticking Tommy" or pricket light. This latter type was associated with deep mining for some time; it was made of a piece of wrought iron tapered to a point at one end. The opposite end was in cup form to hold a candle.

For more than a century, the pointed end was placed into a crack in the mine wall or stuck into a wooden beam. This type of lighting device was still employed after 1900 – a St. Louis Hardware store still sold them for a dollar.

Fat lamp. Later the "fat lamp" was employed. It was made of tin and looked like a small coffeepot with a large pouring spout into which a wick was placed. A hook attached it to a miner's helmet.

The carbide lamp, one I remember well because our family used it to illuminate rooms, was introduced before 1900 and proved to be a big improvement for deep mine laborers. These cylindrical brass lamps had small circular reflectors, most were made in England.

Kerosene lanterns illuminated many mines, as well as farm buildings.

As is true of any collectible, when the article is in excellent condition, bears a company logo and has an authentic container, value increases.

Any of these, and others not described that are associated in one way or another with mineral mining, are collectible.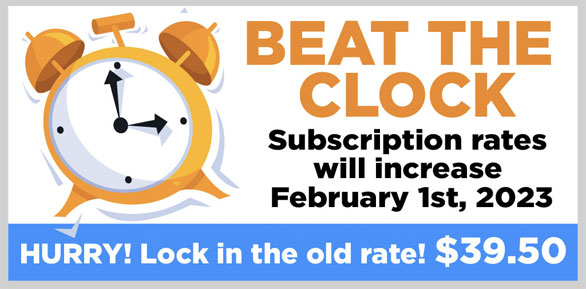 STAY INFORMED. SIGN UP!
Up-to-date agriculture news in your inbox!