Well I got a few good comments on the two articles I did featuring two British companies, namely Garretts and Wallis and Steevens and I hope you all enjoyed them.
Attend a show
Now our own season is starting and we hope you are all making plans to visit your favorite shows or perhaps to go to a new one that may be on your bucket list. If you need information and have computer access, most of the shows have websites and many of those give dates for more than just their own shows.
Or you can dial up the websites of one of the hobby magazines like Engineers and Engines that is published out of Bethlehem, Md. or Iron Age from Tremont, Ill. And of course many local shows run ads here in the Farm and Dairy which we at Portersville have found in our surveys is one of the most effective papers to use. And there are at least two directories published covering most of the country though we have joked at times that we buy one of them just to see ads of all of the shows we will not be able to get to. And I might add that if you will be in England, the source is called the Rally List published by the National Traction Engine Trust.
Their Rally's, if they subscribe to the list of rules and the insurance scheme are advertised in the list. I took time off from writing to check it out and it is available on-line. So good luck and as the British would say "Good Steaming."
Trumbull County show
Now for a report on one of my favorite shows near here and whose ad you may have seen in Farm and Dairy. It is called the Trumbull County show and is held on Bundysburg Road near Middlefield, Ohio. The site is a sort of local fair ground with several buildings and another under construction and has a tractor puling track.
Steam units
I like it because of the number of steam units in operation. They also have a good variety of makes and this year was no exception. I counted ten full size traction engines and some fifteen steam units running. By full size I mean Sixteen horse power or more. There were, this year three Baker engines built at Swanton, Ohio, one by Advance Thresher Company, of Battle Creek Mich., one M. Rumley built at LaPorte, Ind., one Advance Rumley (after the buyout) probably built at Battle Creek since they had the newer and better equipped factory, former home of Advance Thresher Co., one Russell built at Massillon, Ohio, one Farquhar built by the A. B. Farquhar company at York, Pa. and one you will not often see, one Keck-Gonnerman from Mt. Vernon, Ind. and one Case from Racine, Wis.
In addition there was a Russell portable of about ten horse size, Tom and Ana Diehl and their beautiful and nearly new six horse Russell Traction, and new this year a Six horse Advance traction that Tom told me was just out of the Stutzman stable there at Middlefield and looking showroom new and as the English would say "fully lined out."
The future
These smaller engines underscore my contention that models and miniatures are probably the future of the hobby. They are a bit less expensive, and they are new and so easily inspectable, and they are much easier to haul around to shows and they are still big enough to do considerable work. There was aldo a Case quarter scale and a Baker five eighths scale also built by JS Company one of six or seven built. They had two sawmills running this year and two or three Baker Fans and the Power eater generator as well as the Prony Brake. So there was lots of good exhaust noise and sometimes lots of coal smoke.
On the other size of the grounds was an Austin gyratory style stone crusher that was powered by a 25-40 Rumley Oil pull tractor., it was one of two in attendance. There were several more modern tractors that participated in pulling and a high lift to handle logs etc.
Touring car
Another steam exhibit that about knocked my socks off was a Stanley Steamer touring car in showroom condition giving folks rides from the grounds. At one point I flagged him down in the middle of the lot and asked where home was for the car and about fell over when he said
South Dakota
I don't know who made the arrangements for it to be there but I cannot imagine such a car not being welcome at most any show. And I almost forgot to mention The Stutzman family ice cream operation which is powered by a quarter scale or smaller Case portable steam engine and belted to the freezer on a wagon, complete with and ice crusher built into the gearing.
It is another jewelry grade machine and I got a picture of it a couple years ago on my cell phone camera when it still had felt covers on the wheels which I was told were put on the protect the floors in the house, varnished hardwood I presume, where it spent part of the winter after building.
Other activities
A couple other activities which drew good crowd attention was a dunk tank on the seat of which several boys took their chance at getting wet and the pedal tractor pull which was a sanctioned event according to the announcements. There were several flea market vendors both outside and in the far building which also housed a nice selection of model mill engines running on compressed air. Brenda and Mickey Stant were also set up there selling books and magazines and I got my 2015 Steam engine Calendar from them. They are also the publishers of Engineers and Engines magazine.
I felt like I was at a local community fair and perhaps they see it that way. As it got close to dark after 9 p.m., some one at the far end put up at least three miniature hot air balloons and an engine of the fan started making a spark show in which they shovel sawdust in on the fire and pull the engine hard to shoot sparks out the stack.
Real steam show fireworks were a joy and they were quite impressive.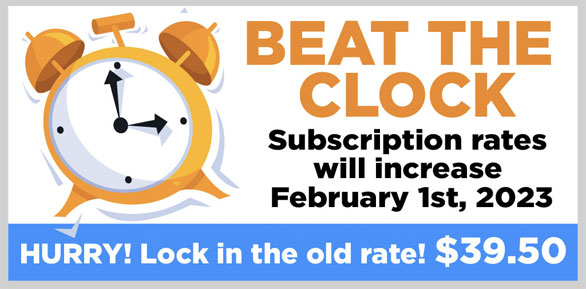 STAY INFORMED. SIGN UP!
Up-to-date agriculture news in your inbox!