WASHINGTON – Though still subject to revisions on the floors in Congress, the U.S. House Committee on Agriculture agreed July 11 on recommendations that will ultimately guide President Bush in pigeonholing duties between the new Department of Homeland Security and the Department of Agriculture.

The much-debated move of USDA's Animal and Plant Health Inspection Service to the new department was the main topic of discussion within the committee and prompted several hearings in the last few weeks.

The committee's recommendations are now subject to discussion and amendment in the House.

Limited power. During the July 11 hearing in Washington, legislators on the agriculture committee agreed to recommend transferring only the import and entry inspection duties from the APHIS to the secretary of the homeland security department.

Previous proposals said the entire APHIS would be pulled completely from the department of agriculture.

"We'd heard 'Don't move all of APHIS,' and this much-improved proposal responds to that message," said Rep. Charlie Stenholm, the committee's ranking member, during the hearing.

"Creating a new department is a serious and significant task, and I wouldn't be telling the truth not to express concern [regarding the] accelerated pace of moving forward with this legislative package," Stenholm said.

According to Stenholm, his committee's main goal was to ensure APHIS did not become "diluted or diminished."

Livestock worries. In testimony before the agriculture committee in late June, Ohio cattleman Gary Wilson raised concerns on how a single, merged department would handle issues important to livestock producers.

On his list of concerns were the development of tools to monitor and eradicate domestic livestock disease in the United States, detection of new diseases, certification of exports, sanitary standards and international trade efforts.

Wilson also questioned how the Department of Homeland Security would handle wildlife services, biologics and vaccine manufacturing, duties currently held by APHIS.

Wilson testified on behalf of the National Cattlemen's Beef Association, National Pork Producers Council and American Sheep Industry Association.

Border inspection. President Bush's proposal would unify border and transportation security of many federal agencies, including USDA's agricultural inspection program.

The committee recommended moving specialized border inspection and related enforcement functions at U.S. ports of entry and maintaining protection for rural agriculture against imported animal and plant diseases.

"We tend to see what we look for. At our points of entry, personnel look for plant and animal diseases.

"My concern is this will shift attention to looking for illegal aliens and the like. We need to keep that same quality of job those inspectors have been doing," said Rep. Tom Osborne of Nebraska during the hearing.

APHIS inspectors now work across the country at more than 186 points of entry to screen against imported pests or diseases that could threaten the nation's food supply by infecting rural crops or livestock.

Other transfers. Research facilities at Plum Island Animal Disease Center are also recommended to be transferred to the new Department of Homeland Security, allowing USDA complete research access.

The USDA's Animal and Plant Health Inspection Service is a regulatory agency that enforces laws enacted by Congress to protect the health of American agriculture. Through these laws, APHIS provides leadership in ensuring the health and care of animals and plants.

The Department of Homeland Security would be responsible for securing our nation's borders and transportation systems to prevent the entry of terrorists, while ensuring the speedy flow of legitimate traffic.

The department's far-reaching mandate would also prepare against terrorist attacks and respond to biological, nuclear and chemical threats.

All committees. Each of the House's committees is submitting recommendations on H.R. 5005, which would create the Department of Homeland Security.

The recommendations were made in response to President Bush's call enlisting all available federal resources to protect the nation in the new department.

(You can contact Andrea Myers at 1-800-837-3419, ext. 22, or by e-mail at amyers@farmanddairy.com.)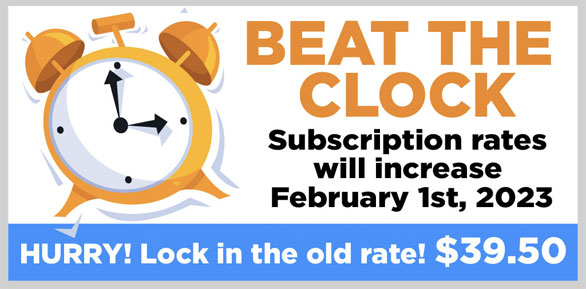 STAY INFORMED. SIGN UP!
Up-to-date agriculture news in your inbox!