SALEM, Ohio — Demand for quality beef stocker cattle has sparked renewed interest in Pennsylvania's calf pool program.
This spring, western Pennsylvania cattlemen will have the opportunity to learn more about getting involved in the state program that helps put more money in producers' pockets.
Growth
The program, modeled after the successful West Virginia calf pool program, isn't new. In fact, it's been in existence in southwestern Pennsylvania for nearly 15 years, according to Westmoreland County Extension educator Dustin Heeter.
Participation was centered in Westmoreland, Washington, Fayette and Greene counties, Heeter said. Two years ago, it expanded to Tioga County, and this spring there's been interest from Centre, Clarion and Butler counties.
"There are a few folks out there who are putting a more concerted effort in putting more calves in front of producers," Heeter said of the group's growth.
Example
Last fall, producer-members partnered with the West Virginia group and sold more than 8,700 calves via teleauction from Buckhannon, W.Va.
Those animals were put in front of 97 buyers — far more than what are available at traditional markets any given day, Heeter said.
Members saw success for their backgrounding and marketing efforts, including premiums that averaged $145 per head in 2007, Heeter said.
"With that kind of premium on each and every calf, there's a potential big impact," Heeter said.
Selling pooled calves also lets both the buyer and seller take advantage of volume.
"If you're small, marketing five or six calves at a time, you only appeal to a certain buyer," Heeter explained. "If you can put together an entire truckload, you open yourself to a larger segment of buyers."
Details
Joining the program is free to producers, who must agree to raise their beef calves according to program guidelines, and must also become Beef Quality Assurance certified.
The certification includes classroom or online training, plus a session chute-side for hands-on practice on things like keeping records and giving injections.
The calf pool's health program includes a round of respiratory and clostridial vaccinations before weaning, a booster shot two to three weeks later, and roughly 45 days of bunk-training.
"We get the calf through the most stressful period and get them started on feed so they're ready to put their head down and eat," once they're sold, Heeter said.
Calves are also graded on-farm by a state grader to sort them into uniform groups. Other program qualifications say all calves must be castrated, and that no animal can have horns, pinkeye or other infection.
Total pool production expenses, including commissions, insurance, checkoff, vaccine and dewormer, will be approximately $30 per head for 2008, according to Heeter.
"We meet quality specs all the way across the board. There's quite a standard that goes with the program that's built a good reputation and assurance that [buyers] are buying quality," Heeter said.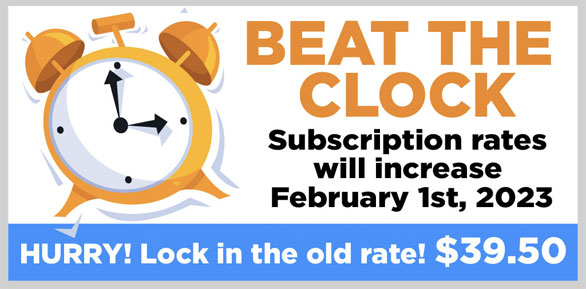 STAY INFORMED. SIGN UP!
Up-to-date agriculture news in your inbox!