COLUMBUS — During the program Composting in Ohio 2010: A Tour of the Industry in and around Columbus attendees will learn about: a central Ohio composting facility that takes in 150,000 cubic yards of yard trimmings and food waste every year, equal to the loads of nearly 40,000 pickup trucks, and makes sellable mulches and soil blends; a new renewable energy system set to generate 1 million watts of electricity an hour from, among other things, sewage from the city of Columbus; how to meet Occupational Safety and Health Administration standards for composting facilities, pass an inspection, and protect both your workers and business.
Organizers say the program, set for Aug. 5 from 8:30 a.m. to 3 p.m., is for composting facility operators, researchers, educators, public-agency personnel, government officials and anyone else with an interest in large-scale composting and compost use.
Registration
Cost is $40 per person, includes lunch and is due by July 30. Call 330-202-3533 or e-mail wicks.14@osu.edu for details, or download the tour brochure and registration form at http://oardc.osu.edu/ocamm/ (click on the link for the tour under "In the News").
The starting point of the tour will be Kurtz Bros. Inc. composting facility, 2850 Rohr Road in Groveport, from with registration starting there at 8:30 a.m.
The company's Class II facility processes 150,000 cubic yards of yard trimmings and food waste a year and turns it into mulches and soil blends.
Kurtz Bros.' renewable energy project with quasar energy group which uses high-solids anaerobic digestion; will eventually process up to 35,000 tons of city of Columbus biosolids, food waste, fats, oils and grease annually and will generate green energy at some 1 million watts of electricity an hour.
Also featured on the tour is the Columbus Composting Facility in Lockbourne, which mixes biosolids from wastewater treatment with wood chips and yard waste; composts the blend over perforated pipes; pulls air through the pipes; treats it in a wood-chip biofilter; and sells the finished compost as Com-Til, a soil amendment.
Presentation
"Stories from the Front Lines of an OSHA Inspection" by Bill Schneider, GT Environmental Inc. features a virtual OSHA inspection of a composting facility plus tips on documentation, protective clothing, air quality monitoring and more.
Schneider's talk will take place at the Nationwide and Ohio Farm Bureau 4-H Center, the first building ever on the Ohio State University campus to be Leadership in Energy and Environmental Design certified. Lunch will be served there with self-guided tours afterward.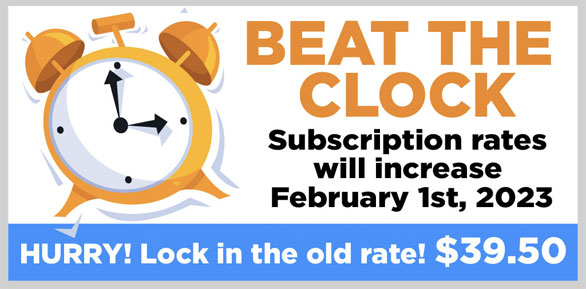 STAY INFORMED. SIGN UP!
Up-to-date agriculture news in your inbox!