Editor's Note: Updates to this breaking news story being made. Check back for more.

PLAIN CITY, Ohio — After a month of investigations, accusations and multiple threats of violence and death against its owner and family, officials in Ohio's Union County say there will be no charges brought against Gary Conklin or his dairy operation, Conklin Dairy Cattle Sales.
The farm has been in the national spotlight since an animal rights organization released undercover footage of alleged abuse in late May. The worker seen committing the abuse, Billy Joe Gregg Jr. of Delaware, was fired immediately upon the farm owner's review of the tape.
On July 6, the Union County prosecutor announced a grand jury's decision there is not probable cause for any charges.
Investigation complete
An extensive investigation led to production of a nearly 700-page document and at least four expert reviews of the tape were conducted and their testimony presented to members of the jury. All four reviews were conducted by veterinarians with extensive experience in large animal care.
"As far as we're concerned, the investigation has been completed," said County Prosecutor David Phillips. "It was an extensive, thorough investigation by law enforcement."
The announcement was bittersweet for Gary Conklin, who was still upset about the abusive acts of Gregg Jr.
"We're very happy that there are no charges but we are still very saddened and upset about what happened here on our farm — about the absolute abuse that was shown in the video," he said.
Some who viewed the video, shot by Mercy For Animals, said they felt Conklin also abused the cows when he kicked a downed cow to cause her to stand. The organization also has stated that Conklin knew the abuse was happening.
Not so
He refutes both claims, saying he was trying to get the animal to stand for her own good, and that he was away from the barn when the abuse took place.
"It was very important that she get up on her feet or if she didn't she would have gone down hill and faced certain death," he said.
Phillips called attention to the fact MFA filmmakers apparently edited the kicking scene, so that it appeared in the middle of their YouTube video, apparently in an attempt to show a connection between the farmer and the abuse.
"What they (MFA) did is they (MFA) edited that into the middle of Billy Joe Gregg and his abuse," Phillips said. "It creates a perception that Mr. Conklin knew or participated in this."
In a released statement, Phillips said "they (jury) saw the unedited video of Mr. Conklin's actions, not the highly inflammatory version released on YouTube by Mercy for Animals. In context, Mr. Conklin's actions were entirely appropriate."
The grand jury, a nine-member body, would have required at least seven votes to issue an (indictment).
Reviewing details
Conklin told Farm and Dairy he works as a cattle broker and frequently is away from the main farm to do business.
Additionally, he said the worker who was fired began his shift late in the afternoon, after many of the other workers had already left for the day.
The abuse was filmed over a period of about a month. Conklin said if he had known of the abuse, he "would have terminated that individual (Gregg Jr.) immediately."
Conklin terminated Gregg the morning after he learned of the video, with law enforcement present. A loaded pistol was later found inside Gregg's vehicle. He has been charged for improper handling of a firearm inside a motor vehicle, in addition to 12 charges of animal cruelty.
Ohio law sets the maximum sentence on the cruelty charges to eighteen months in jail. The weapons charge, a fourth degree felony, carries a maximum of eighteen months in prison.
To read more about how Gregg and the filmmaker got on the farm, see this related report.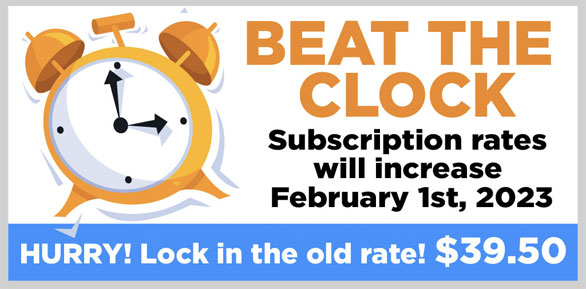 STAY INFORMED. SIGN UP!
Up-to-date agriculture news in your inbox!