ITHACA, N.Y. – With almost a century of experience, 93-year-old Elsie Frost McMurry, professor emerita at Cornell University, played dress detective for 16 years, researching and writing in longhand thousands of manuscript pages for her study of American dresses from the 1800s.

But at long last, she is the proud author of the first comprehensive reference volume on such dresses.

American Dresses 1780-1900: Identification and Significance of 148 Extant Dresses is a 810-page encyclopedic reference with more than 300 photographs and illustrations, available only on CD-ROM.

The work is based on comparisons of a representative sample of 148 period day dresses drawn from 17 collections and places each dress in its historical context.

Reader profile.

It is intended for a wide audience: scholars, museum curators, textile and costume dealers and collectors, buyers, appraisers, theater and reenactment costume designers, social and human services scientists, and anyone interested in historical fabrics and textiles or documenting a family history.

Each dress was systematically examined in its entirety, meticulously measured, sketched, and described in terms of appearance, construction and history.

Every detail, including the fabric, ornamentation, proportions, seaming, stitching and finishes is considered.

Dress detective.

"I take the approach of a detective looking for clues in the clothing because this is the kind of information which is critical for historical accuracy," said McMurry.

"Collecting and evaluating bits of evidence, questioning, assessing and then deducing a coherent and defensible factual reconstruction. Also, I sought to understand what was worn, when it was worn and why it was worn."

McMurry notes that textile and costume collections indicate changes in attitudes and needs that reflect cultural changes, but the collections have certain gaps.

"The collections lack articles in sportswear and menswear, for example," said McMurry, who notes that her reference can help collections determine which articles are most important to preserve.

Author's background.

McMurry is an apparel historian, scholar, designer, dressmaker and former curator of the Cornell Costume Collection.

She taught at Cornell from 1942 to 1972, when she retired as professor emerita of textiles and apparel in the College of Human Ecology.

"Dress fashion has certainly changed over the years, but certain decorative features and details from the past are still used today," she explained.

"Clothing of the past is a wonderful resource for the details of today, from tucking, period sleeves, embroidery, use of fabric and so on."

Evaluation process.

At the end of each chapter, McMurry describes the process she used for each evaluation.

"Combining documents, such as a bill of sale for the fabric, along with known style characteristics, helps to date the dress accurately," she said.

"We also detail the clues we used, such as seam treatment, gores in the skirt and other structural fashion facts."

In addition, the volume includes a guide to fabric and textile identification, garment handling, basic conservation practices and sources for more information.

The CD-ROM is available for $49.95, including shipping and handling within the United States from the Cornell University Resource Center, 7 BTP, Ithaca, N.Y. 14850; phone: 607-255-2090, fax 607-255-9946.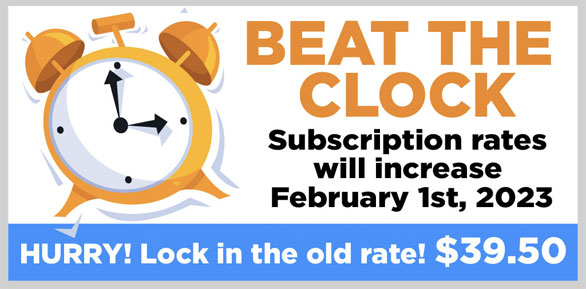 STAY INFORMED. SIGN UP!
Up-to-date agriculture news in your inbox!