WASHINGTON – Food retailers and wholesalers report that shoplifting, check fraud and employee theft remain the greatest sources of annual losses, according to a report released by the Food Marketing Institute, 2003 Security and Loss Prevention Issues Survey in the Supermarket Industry.

Shoplifting. Shoplifting continues to be one of the most common and costly types of loss for food retailers.

Survey respondents, representing nearly 14,000 stores, apprehended 227,860 shoplifters in 2002, an average of 22.2.

The value of merchandise recovered per incident averaged $45.27, totaling approximately $9.2 million from all the responding companies.

Shoplifting thefts occurred throughout the store, according to the report, with five particular types of products targeted most often: health and beauty care, meat, analgesics, razor blades and baby formula.

For the 11th year in a row, cigarettes continued to decline as a shoplifting target due largely to recent laws restricting the display and sale of tobacco products and limiting shopper access to them.

Check fraud. Worthless checks continue to be a costly problem for supermarkets, resulting in a total net loss of approximately $316 million for responding companies.

They accepted an average of 153,229 bad checks for an average net loss in 2002 of more than $7.1 million per company.

The value of each bad check averaged $73.60.

Retailers are incorporating more methods to prevent the acceptance of worthless checks.

Consistent with previous years, the most common method is an internal authorization system at the point of sale. More than 82 percent of companies in the survey used an internal system.

Other fraud-prevention methods include outside authorization systems (67.4 percent) and check guarantee services (2.2 percent).

Employee theft. Food retailers continue to be plagued by employee theft.

In 2002, companies averaged 634 detected thefts, a 17 percent increase from 2001, according to the survey.

The average value of cash or merchandise recovered in each instance of employee theft discovered was $450.69.

The cashier station was the location most often subject to employee theft – 42 percent of all thefts occurred here. Approximately 25 percent of the detected incidents occurred in sales and service areas.

Areas of theft. Other departments targeted by employee thieves: customer service/courtesy booth, 11 percent; back room, 9 percent; cash office, 7 percent; and fuel stations, 1 percent.

A large proportion of thefts, approximately 47.3 percent, involved merchandise and/or cash theft.

A combination of discounting or "sweethearting" and sliding (intentional failure to scan) accounted for 23.5 percent of thefts.

Additional theft areas included snacking, voids/refunds, fraudulent coupon redemption and the back door.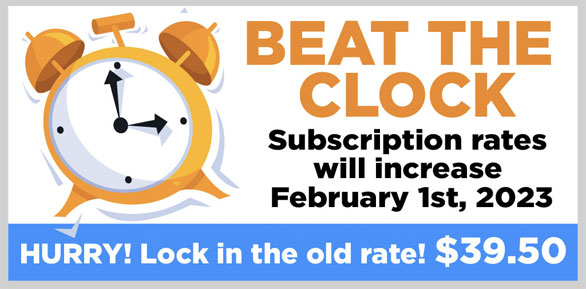 STAY INFORMED. SIGN UP!
Up-to-date agriculture news in your inbox!