By RONALD OVERMYER
OAK HARBOR, Ohio — I had the opportunity to assist corn and soybean farmers near the town of Catandica in west central Mozambique in Africa on my third CNFA Farmer-to-Farmer (F2F) volunteer assignment.
Mozambique is located south of Tanzania, north of South Africa and east of Zimbabwe. It is a highland area at the eastern base of the Bvumba Mountains. The area is an agricultural trading center with a population of around 30,000 people.
I worked with the Samora Machel Farmer Association that is named after the first Mozambican president, Samora Machel. The association was organized in 2008 with about 15 members, but has grown to 1,370 farmer association members. They expect to increase their membership to more than 5,000 farmers in the next five years.
Transition to co-op
My assignment from CNFA F2F was to help them change from an association to a successful cooperative structure, which is being pushed directly from the government of Mozambique.
The association farmers mainly grow white corn (Mozambicans call it maize) and soybeans, and they sold about 7,500 bushels of corn and about 7,000 bushels of soybeans in 2013.
White corn is processed into flour to make shema for people to eat To make the shema, the flour is mixed with water to make a bland, mashed potato-like product. Shema tastes like grits, but is much thicker. It is usually eaten with some kind of sauce called relish, that goes on the side.
The soybeans that are produced are sold to very large commercial poultry producers as a base for poultry feed. Chicken and eggs are also a very important part of the Mozambican diet.
Hand farm labor
Most of the farmers in the association farm about five to eight acres each. The farmers work hard, as there is almost no mechanization and everything is done by hand.
That means hoeing the field, planting, weeding, gathering the plants for threshing, beating the soybean plants to remove the seeds and shelling the corn ears, and then separating and bagging the seeds all by hand.
Production
Soybean yields normally average 30 bushels per acre and open pollinated corn yields average 40 bushels per acre, whereas hybrid corn yields average 80 bushels per acre.
They can only achieve the high corn yields if they use commercial fertilizer, which is not always easy to afford for a rural farmer. Many of them do not use fertilizer at all because of the lack of availability locally, or lack of credit that is difficult to attain, especially for women.
Solid leadership
I was impressed with the organizational structure of the group and with the organizational leadership. Their present structure is easily transferable to a cooperative structure and, with my assistance, we were able to take large steps toward achieving their goal.
The members belong to 31 clubs that are spread around all over the area. The clubs elect their own officers and assist the members when they need help or information.
There is an annual general assembly meeting for all members that they must attend, and travel to this meeting can take hours, but they all try to make it.
The board members are elected at the general assembly on a one member/one vote policy. The board members have staggered three-year terms with no terms limits so there are always experienced board members when an important decision comes up.
Transition to co-op
I found the board leadership to be visionary and they are able to understand the challenges the association must solve for the good of the members and for the good of the association. The association acts together cooperatively and the structure works well.
The association only needs to apply to the appropriate governmental agency to be recognized as a cooperative and their transformation is complete.
Remote location
The farmers are located in very rural areas and they refer to it as "the bush." The nearest large town is 100 miles away and can take a farmer three hours by public transportation, as most of them do not have their own vehicles.
Most of the farmers live in circular mud-and-stick homes roofed with thatched grass, which are called rondavals. It is the typical home that you would see all over Africa.
Communication among the association members is difficult and time consuming. Some members have cell phones and there are no land lines. Cell phones are far more popular in all of Africa as the infrastructure needed to develop the network is far less costly.
The association president will phone each club leader when there is an important message and the club leader then distributes the information out by either cell phone or by walking or biking. Most of the club members do not have cell phones, so the majority must be contacted physically.
Because of the disbursement of all the club members, these in-person visits require a club leader to spend two or three days trying to contact all of his or her club members.
Cultural exchange
I roomed with Bill Nichols, a CNFA F2F volunteer from Boston, who was working with a different farmer association on a similar assignment. My translator, Francisco Palmer, also roomed with us, so we had the opportunity to talk about Mozambique in the evenings.
After we had eaten at the restaurants, we started shopping at the local open air market for meats, fruits, vegetables and pasta and we would prepare our own home-cooked meals at our guest house.
It was a tremendous cultural experience along with the opportunity to share my agricultural expertise and develop a cooperative. I learned from them as much as they learned from me.
They thanked me by giving me a live chicken and a pan full of sweet potatoes. I was honored to receive the gifts and thanked them all. Of course I was not able to take them on the plane, so I had to give the gifts to the CNFA F2F country director.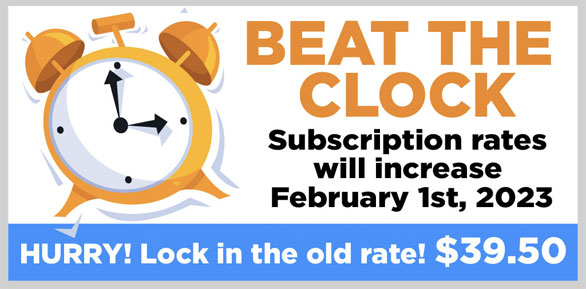 STAY INFORMED. SIGN UP!
Up-to-date agriculture news in your inbox!