WOOSTER, Ohio — Since 1870, Ohio has had one land-grant institution: Ohio State University.
But a provision found within the 2014 farm bill, passed Jan. 29 by the U.S. House of Representatives could soon add a second school to that list: Central State University, near Dayton.
"There are a few dates in history that define Central State University; this will now be one of them," said Central State University President Cynthia Jackson-Hammond in a released statement.
The designation will become official if the Senate passes the same farm bill, and if the president signs it into law. If so, Central State will be eligible for new federal funding to advance its agricultural education and research.
"This status allows Central State University to increase educational programming and partnership opportunities within Ohio's agriculture industry," Jackson-Hammond said.
This act also requires that the states provide matching funds in order to receive the federal monies.
About Central State
The historically black school, located in the town of Wilberforce, east of Dayton, actually was on track to be named a land-grant school in the 1890s, when a second Morrill Land Grant Act was approved — this time to extend federal funding for existing land- grant colleges, and to extend educational opportunities for African Americans.
According to a statement from Ohio Senators Chris Widener, R-Springfield; and Eric Kearney, D-Cincinnati, states with a policy of segregation or discrimination in their higher education system could not receive funds under the 1890 act unless they designated a second land-grant school open to black students.
Ohio did not have a segregation policy and therefore was free to choose where the funds went. The state ultimately chose to send those funds to Ohio State University.
But not everyone in the legislature was on board. According to records obtained by Widener's office, the Ohio Senate passed legislation in 1892 that would have given Central State the funding.
However, the Ohio House, at the urging of former president and OSU Trustee Rutherford B. Hayes, reversed course and gave the funds to OSU instead.
Ohio legislature
Widener and Kearney both introduced a similar resolution in the Ohio Senate, to give Central State its long-awaited land-grant status. That legislation was approved by the Ohio House in June of 2012, opening the door for the federal amendment found in today's farm bill.
By the numbers
Widener said schools that received the 1890 designation have lived up to expectations.
"By naming Central State as Ohio's second land-grant university, we are reaffirming our commitment to the university while bringing exciting new opportunities to its students," Widener said. "Nationwide, the 1890 land grant schools have a reputation of excellence, and Central State's history and impact here in Ohio make it an excellent addition to that network."
Central State was founded in 1887 and has an enrollment of a little more than 1,800. Ohio State was founded in 1870 and has a total enrollment of almost 64,000, with more than 3,700 listed as African American.
Central State offers students a College of Business, College of Education, College of Science and Engineering, and a College of Humanities, Arts and Social Sciences.
A date for the presidential signing of the legislation, which will make the amendment official, will be announced in the near future.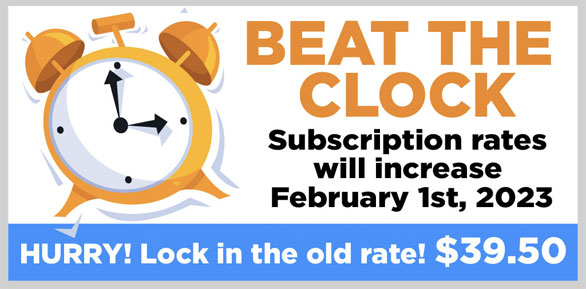 STAY INFORMED. SIGN UP!
Up-to-date agriculture news in your inbox!