SAN JOSE, Calif. — The global market for agricultural equipment is forecast to witness modest pace of growth with developing economies offsetting the impact of slower growing developed world.
Market expansion will be driven by greater farm mechanization in significant markets such as India and China.
Solid potential exists in these countries due to the substantially lower levels of mechanization and inefficient farm equipment.
In addition, countries such as Indonesia, Thailand, Brazil and Russia are expected to post robust growth due to increased use of machinery.
Greater emphasis
Further, governments in these countries are increasingly placing greater emphasis on enhancing productivity through automation or mechanizing traditional processes.
The U.S., the world's largest market, will witness below-average gains stemming from retarding growth in agricultural output. Europe will record modest growth on the back of rising farmer incomes from high crop prices.
Further, demand will continue to be mostly replacement driven since the farming sectors are stagnant in terms of number of farms, acreage and other parameters.
Extensive use of precision agriculture aided by latest technologies in GPS systems and sophisticated sensors will also drive market growth.
Given the large size of farm holdings and high levels of automation, the market is concentrated in Europe and the U.S., particularly for big advanced machines.
Largest market
Europe is the largest market for agricultural machinery worldwide, worth close to U.S. $23 billion in 2008, as stated by Global Industry Analysts, Inc.
Asia-Pacific is the fastest growing market and is forecast to emerge as the largest market by the year 2015.
Most advanced
The U.S. is the most advanced regional market with sales forecast to exceed U.S. $21 billion in 2013. Among product segments, farm tractors is the largest and the fastest growing market, and is forecast to reach close to U.S. $7 billion by the year 2015.
The market for harvesting machinery is projected to be worth more than U.S. $14 billion in 2011.
Top three players
The market for agricultural machinery is concentrated with the top three players being AGCO, John Deere and CNH Global.
A high level of globalization complicates the determination of the exact local content of agricultural machinery manufactured in the U.S. and other nations.
The top three companies are multi-national firms with assembly operations worldwide, either through subsidiaries or joint ventures.
Key players
In addition to the top three, key players operating in the market include Claas KgaA, Escorts Group, Iseki & Co. Ltd., Kubota, Kuhn Group, Kverneland Group, Mahindra & Mahindra, Same Deutz-Fahr Group and Tractors and Farm Equipment Limited.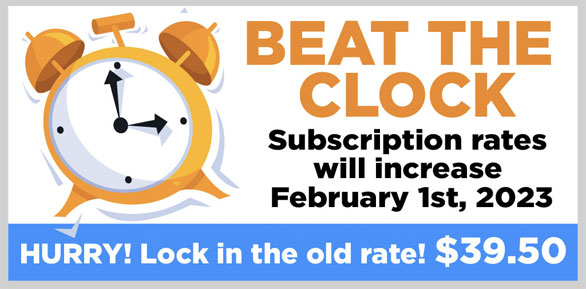 STAY INFORMED. SIGN UP!
Up-to-date agriculture news in your inbox!