Editor's note: This is the second article in a two-part series on Ohio's dog auctions. Click here for part one.
MILLERSBURG, Ohio — For the past several years, Mary O'Connor-Shaver has been advocating for the dogs and puppies in Ohio.
She's developed several online communities of companion pet animal supporters and is especially concerned with those raised in mass confinement — what she calls puppy mills.
O'Connor-Shaver, of Lewis Center, Ohio, is leading a political action committee called Coalition to Ban Ohio Dog Auctions — a grassroots effort to ban dog auctions in Ohio, and crack down on the "puppy mill" industry in the state.
Signature gathering
So far, her organization has gathered roughly 15 percent of the signatures needed to put the ban legislation on the November 2011 ballot. She's confident she and her organization will get the rest.
An all-out ban on dog auctions is necessary, she said, because increasing regulations on producers would not be enough. Regulations would still provide for inconsistencies, she said, and would not ensure enforcement.
Other side
But breeders and workers at the auction insist they do things right. They say inspections by USDA and a local veterinarian, who checks each dog before being sold, provide enough regulation for their actions.
"They're inspected good enough," said Harold Neuhart, a dog auction manager.
Inspection points include ruptures, broken bones, the condition of their eyes and teeth. If a dog is not fit to be sold, it's sent back home with the breeder, he said.
Vet's perspective
Teresa Hoxworth, a veterinarian with East Holmes Veterinary Clinic, said dogs found to be unhealthy are pulled from the sale.
It's a brief inspection, she said, but enough time to handle the dog and check the major concern areas, including inside the mouth, c-section scars, the physical appearance and hernias.
She said the dogs are being cared for, and usually come the day of the auction, or the day before, and are given food and water.
"In general, I think it's a pretty good situation," she said.
Part of the frustration over the auctions is the difference between what people hear, and what is really happening, she said.
"They (public) hear a lot of stuff … I have never seen an animal that has been mistreated there," she said.
Misrepresented?
Neuhart said claims have been made that he sold three dogs with broken legs. Just mentioning it makes him quiver, because, according to Neuhart and his auction staff, it just isn't so.
Several of his workers said a dog with a broken leg would not clear the veterinary inspection, and would pose threats to those who tried to bring it into the auction area, possibly biting at them from pain.
Breeders at the auction said they're open to improvement, and welcome inspections, but are offended over false statements.
"They (auctioneers) don't even sell stuff like that," said Freeman Byler, a local breeder who sells privately. "If a dog comes in there and it's not healthy, they tell them to take it back home."
USDA inspections
Commercial kennels and dog auctions are inspected in Ohio by the USDA's Animal and Plant Health Inspection Service.
Violations are common at some kennels, and range in severity from none at all, to those requiring immediate attention. They include issues with food and medicine storage, paint and condition of the facility, health and sanitary issues, and issues relating to the temperature of the kennel.
In January of 2009, the Farmerstown dog auction was reported for failing to maintain a minimum of 45 degrees. Overnight temperature dropped to minus 19, and the lowest indoor temperature did not exceed 31 degrees, despite the use of propane heaters. Water bowls froze and some dogs were found huddled and shivering, according to USDA reports.
Local investigation
In 2007, Holmes County Commissioners investigated claims of abuse to dogs at kennels in the county. The dog warden investigated, and found only issues related to cleanliness, which were resolved.
Commissioners then sent a letter sent to Ohio House of Representatives regarding legislation pending then, concluding: "It appears that these individuals (activists) are trying to do everything that they can to try and stop these kennels from operating, to the point of feeding the media blatant lies, misrepresentation and accusation.
"These emotions were designed to stir the emotions of the general public, which has no idea that they (public) were being misled by these individuals."
Humane Society stance
O'Connor said the Coalition to Ban Ohio Dog Auctions, or BODA, has made efforts to meet with people in Holmes County, to discuss its agenda.
The Holmes County Humane Society met with BODA in May. Donna Norfolk, board president, said members were encouraged to do as they choose, but no official support will be made for BODA.
"We, as a 501c3 organization, are not going to become involved with any coalition or political action committee," she said. "We cannot afford to get into a political arena to jeopardize the work that we're doing.
"We (humane society) do our part in Holmes County to work with a lot of different groups — (inspectors), breeders and veterinarians," Norfolk said.
"We bow our heads to the people (USDA and veterinarians) that have a lot more experience in this than we do," she said.
Street rally
On May 22, O'Connor-Shaver held a rally in front of the Holmes County Fairgrounds, to gather further support. A dog auction was held that afternoon, in Farmerstown.
On the day of the sale, at least a half-dozen animal rescue groups were represented, many undercover. They asked not to be identified, citing fear of retaliation from breeders and auction staff.
Mixed views
Some rescuers were opposed to the auction, while others said they support it, because it gives them a venue to rescue dogs, and a place to market them to prospective buyers and homes.
0002000003A6000017033A0,Many of the dogs bought by rescuers are listed for adoption on Internet websites, including petfinder.com. Others are taken to rescue shelters.
Rescuers came from within Ohio, and from New York, and some from the East Coast. One said she would like to see "all (commercial) breeding stopped," and all pets be in a home.
Neither Byler nor Neuhart expressed opposition to dog rescuers. But Byler said there is a variety among rescuers, some who treat the dogs worse than if they were to be sold to breeders.
"A rescuer can go to Farmerstown and buy a dog, and they can shove six dogs in one cage, and nobody (says anything.)," he said. "If it's a breeder, it's a different thing."
Although rescuers cited different reasons for buying dogs, they seemed to have a common goal.
Most said they wanted to give the dogs "a chance at a life outside of the cages."
More information: To review the full inspection history of licensed commercial kennels, visit the U.S. Department of Agriculture's public records database. You will need to enter the owner's name you wish to inspect.
Farm and Dairy asked the Tuscarawas County dog warden for her reactions over the weekend. An early holiday deadline prevented them from being included in this report, but can be viewed here.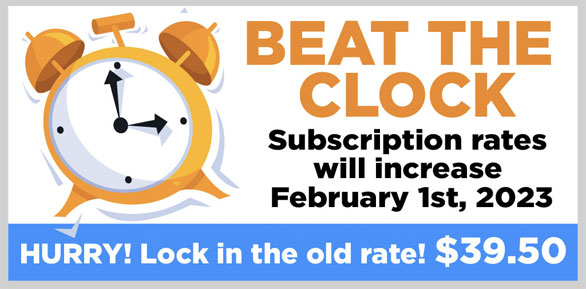 STAY INFORMED. SIGN UP!
Up-to-date agriculture news in your inbox!