MEADVILLE, Pa. — Seismic events that occurred in western Lawrence County on April 25, 2016, were likely correlated to natural gas hydraulic fracturing by Hilcorp Energy Co., according to a report by the Pennsylvania Department of Environmental Protection (DEP).
A series of low-magnitude earthquakes that began at 4:17 a.m. in North Beaver, Union, and Mahoning townships showed a "marked temporal/spatial relationship" to hydraulic fracturing activities at Hilcorp's North Beaver NC Development well pad.
Earthquakes detected
The Pennsylvania Seismic Network registered four earthquakes. (OhioSeis recorded three earthquakes, and Lamont-Doherty Cooperative Seismic Network recorded five.)
The final magnitude of the earthquakes ranged from 1.8 to 2.3, putting them in the category of microseismic events, which aren't felt by humans and are recorded only by sensitive seismic monitors.
The Hilcorp pad, which includes four wells drilled into the Utica Shale formation, lies within a five-mile radius of the reported epicenters. Hydraulic fracturing activities began at the pad March 30.
Zipper fracturing
Hilcorp was using a technique known as zipper fracturing, or hydraulic fracturing operations that are carried out concurrently at two horizontal wellbores that are parallel and adjacent to each other.
When DEP contacted Hilcorp on April 25, the company voluntarily stopped activities and later reported they would discontinue hydraulic fracturing and stimulation operations at the well pad indefinitely.
Ohio quakes
Hilcorp's fracking operations were also blamed for causing 77 earthquakes in Poland Township, Ohio, a few miles from last April's tremors in Pennsylvania.
One of the 2014 temblors was magnitude 3.0, strong enough to be felt by residents and "potentially one of the largest earthquakes induced by hydraulic fracturing in the United States," Miami University (Ohio) geologists wrote in a 2015 study.
Steps to follow
Induced seismicity is a relatively new and complex technical issue, said DEP Acting Secretary Patrick McDonnell.
Recommendations in the DEP report include discontinuation of the practice of zipper fracturing when there is less than a quarter-mile between lateral portions of adjacent wellbores.
Zipper fracturing is allowed when there is more than a mile distance between lateral portions.
In addition, it is recommended that Hilcorp maintain operation of its own seismic network within these townships.
A seismic event reporting schedule and operator response plan is also included in DEP's recommendations. DEP required Hilcorp to notify the agency within 10 minutes of any quakes of 1.0 or greater magnitude and to suspend fracking in the event of larger quakes.
In November, DEP approved a seismic monitoring plan submitted by Hilcorp implementing the recommendations set forth in the DEP report. DEP has also recommended that these terms apply to any new permits requested by Hilcorp and that other operators follow similar plans within the referenced townships.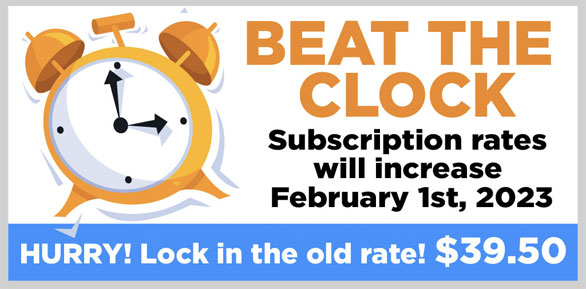 STAY INFORMED. SIGN UP!
Up-to-date agriculture news in your inbox!