It's hardly real summer yet but hunters should be thinking about the upcoming seasons and the special hunting opportunities they might like to experience.
Ohio's controlled hunt lottery is now accepting applications for several once-a-year opportunities, many of which offer unique hunting experiences. July 31 is the last day for applications with most hunters applying on-line.
A new twist
This year's drawing features a twist that may make each hunter's odds of success much better. No longer can a raft of relatives and friends apply with the intent of giving their permit to one individual because every applicant must now hold a current hunting license.
Without a valid license registered in the Division of Wildlife's computer system an applicant will be blocked from the lottery. Past history has shown that a single enthusiastic hunter might have several non-hunting friends and family applying, upping his or her odds dramatically.
Magee Marsh, a popular lottery site will be out of the mix this year due to construction activities. Called controlled hunts, the lottery offers deer and waterfowl hunts on several wildlife sites, most in northern Ohio.
Adult deer hunters can try for a day at any or all of eight sites and waterfowlers at three sites. Youth hunting opportunities are offered at six sites for deer. There are special hunts just for mobility impaired hunters offered at Castilia, Ottawa, and Killdeer Plains.
Archers drawn for Salt Fork receive a season long pass rather than the typical one day permit. Drawing results can be tracked on line and permits printed at home.
Deer hunts at the Ravenna Training and Logistics facility feature up to 90 pairs of hunters each day.
Get involved
Log on to Wildohio.com to apply. Cost is $3 for each chance to win an opportunity.
Mosquito Creek has changed many of the rules for the upcoming waterfowl seasons. First, goose hunting blinds can only be applied for on-line or by mail and unused blinds will no longer be offered to standby hunters. Next, daily drawings for blinds will be held on a Tuesday, Thursday and Saturday rotation this year with starting time at 5:15 a.m. each morning.
Also, all waterfowl hunting will be eliminated during the deer hunting season and the week after.
These changes, according to Mosquito Creek Wildlife Area Manager Lou Orosz, are intended to improve the overall hunting experience for those who participate in them.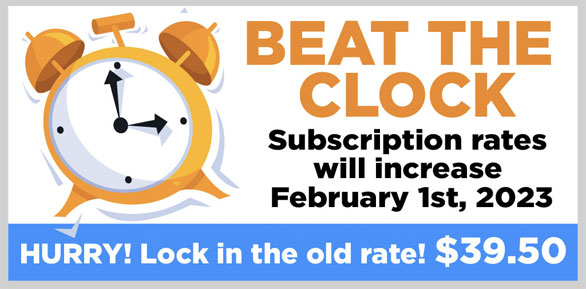 STAY INFORMED. SIGN UP!
Up-to-date agriculture news in your inbox!