WOOSTER, Ohio — About everywhere you went, the sound was the same.
The putt-putt-putt of hundreds of two-cylinder tractors, and the chatter of exhibitors and tractor fans, all at the Eastern National John Deere Expo, held June 16-18 at the Wayne County Fairgrounds.
There was John Deere green and yellow across the grounds — with many repeats of the same model. But each owner had a unique story — about how they got into tractors, where their tractors came from, or why they brought the ones they did.
Family event
Wayne County local Brian Starcher, and his sons, Michael, 14, and Steven, 12, brought four tractors, including a 1942 Model HN that they restored as a family project.
It took three years, three salvage-part tractors, and 55 cans of spray paint.
"Believe it or not, this was painted with spray cans," said Brian Starcher. "We don't have a paint gun."
Despite using cans, the tractor had a smooth finish that rivaled some of the paint jobs that had been professionally done.
Rare displays
The Starchers had four tractors on display,including an unstyled Model B, with a large, wooden "sweep rake" attached to the front, which would have been used to scoop and move hay.
This was the first year Starcher was able to attend the Eastern National show, which had previously been held in Springfield, Ohio. He drives truck, and took a week of vacation so he and his sons could be at the show together.
"It's a family thing … all of us but the wife," he chuckled.
This year's featured farm tractor was the Model B, and the featured lawn tractor was the Model 112. But the show included a wide variety of makes and models, with nearly 600 pieces total.
"I think we've got one of everything that was (ever) available," said co-chairman David Howman.
Different conditions
Most of the tractors were restored, and some were painted and restored to better conditions than when they were first produced.
But unrestored tractors, including those still used for farming, were also welcome.
"Everybody is proud of their tractor," Howman said. "It doesn't have to be perfect."
Hyler Bracey, of Taylorsville, Georgia, brought a tractor that stood 9 feet above the ground — designed specifically for flame-cultivating. As Bracey explained, propane used to be cheap enough that some farmers used it to burn weeds in their fields, and his high-clearance tractor allowed the operator to haul a propane tank, while burning the weeds below.
Before tractors, Bracey and his wife, Cass Flagg, showed horses and old cars, but for their 24th anniversary, he bought his wife an old, unstyled John Deere. They took it to a show in 2000, and enjoyed the camaraderie so much, they've been collecting and showing tractors ever since.
"There's no judge here," Bracey said. "Everybody is happy to see everybody — the people are the salt of the earth."
Tom Crawford, a friend of Bracey's from North Carolina, brought a John Deere 530. Crawford said he usually tries to bring something rare, like orchard tractors.
"You like to bring one that nobody else has," Crawford said.
Balanced on Coke bottles
Walter Weldon, of Dalton, had something rare with his 1936 John Deere D — propped up and running perfectly fine on four glass Coke bottles. The bottles were filled with water and placed beneath the axle of the tractor, do demonstrate how smooth the tractor operated.
Weldon said it's a display that John Deere used to do in the 1930s, at county and state fairs, "to show how smooth and how well-balanced the engine is."
Weldon said farmers at the time were worried that Deere's two-cylinder tractor would be too rough for belt-work, and Deere responded by putting their tractor up on glass bottles — to show just how smooth its engine ran.
Like Starcher, Weldon works as a truck driver and took a week of vacation to be at the show with his wife, Emily. Asked what brings him, Weldon pointed to a small, John Deere 62 driving past — a rare predecessor to the Model L. He said he likes seeing the rare exhibits, and, of course, educating people about his own.
Educational seminars
In addition to a tradeshow and vending opportunities, the expo offered a variety of seminars designed to teach new and experienced tractor collectors about such things as painting and restoration, threshing and shelling, and plow care.
Steve Fender, of Ageless Iron Restoration in Baltic, Ohio, led three presentations on painting and fiberglass repair. Fender has been doing tractor restorations since 1990, and offers professional painting and restoration services.
In an opening-day talk on painting materials and preparation, he told tractor owners about the different kinds of paints, reducers and hardeners available. He said one of the most important factors is temperature — and making sure it's kept consistent during and after the machine is painted.
Planning ahead
Tractor owners also need to consider the size and duration of the project, making sure that the paint reducer and the paint itself matches the project, and gives the painter enough time to coat the piece, before the finish begins to set.
Fender said he prefers to sandblast before priming, and that it can be done without much damage as long as delicate parts are masked, and some common sense is used. He said it's important to get a primer coat on the bare metal soon after it's been stripped — especially in humid conditions — when the metal can quickly re-rust.
Fender uses a variety of primers, depending on the job, but said sanding between coats is usually a must.
"There's just no easy way out of this stuff — it takes time — it takes work," he said.
The painter also needs to consider the type of gun being used, and the spray tip. Fender said cheaper guns may work fine for occasional use, but the tip and other settings should all be made correct.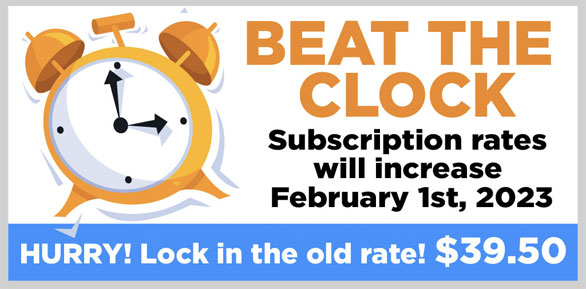 STAY INFORMED. SIGN UP!
Up-to-date agriculture news in your inbox!