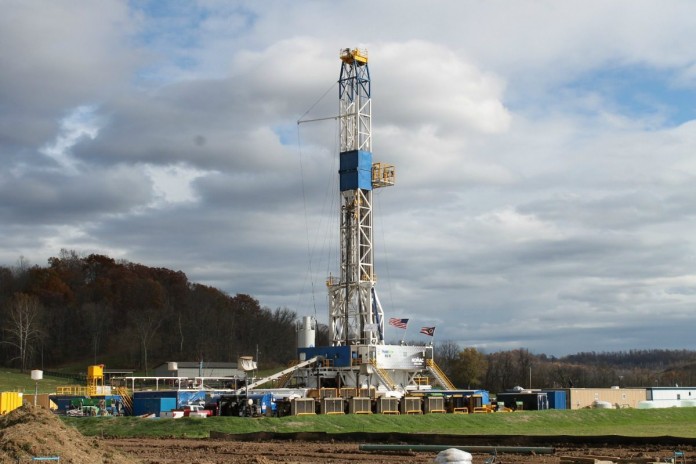 SALEM, Ohio — Belmont County led Ohio for the most permits issued during December.
There were seven permits issued in Belmont County during December, according to the Ohio Department of Natural Resources. Four permits were issued in Wayne Township to the Gulfport Energy Corporation.
One permit was issued each in Smith, Wheeling and Richland townships. They were all issued to Hess Ohio Resources, LLC.
Monroe County
Monroe County site received five new drilling permits. There were four new permits issued for drilling in Seneca Township to Antero Resources Corporation and one in Perry Township to EM Energy Ohio.
Carroll County
In Carroll County, four new permits were issued for drilling. Chesapeake Exploration received single permits in August and Loudon township, and one permit was issued in Washington Township to RE Gas Development.
Harrison County
Three new permits were issued in Harrison County. All of the permits were issued in Moorefield Township to American Energy Utica, LLC. American Energy Utica, headquartered in Oklahoma City, is led by AE Chairman Aubrey K. McClendon, the former CEO at Chesapeake Exploration.
Columbiana County
The ODNR issued two new permits for Columbiana County. The permits were issued to Chesapeake Exploration for a drilling site in Franklin Township.
According to the ODNR report, there were no new permits issued for Marcellus shale wells in Ohio during December.
Pennsylvania permits
In Pennsylvania, there were 285 permits issued during December by the Department of Environmental Protection.
There were 55 permits issued in Greene County; 41 permits issued in Washington County; eight in Butler and two in Mercer.
In addition, 23 permits were issued for drilling in Bradford County where the first Marcellus shale well was drilled several years ago.
In 2013, there were 25 permits issued in Allegheny; 41 in Beaver; 454 in Bradford; 157 in Butler; two in Crawford; 259 in Greene; four in Lawrence; 11 in Mercer and 407 in Washington counties.
West Virginia
According to the West Virginia Department of Environmental Protection, there were two new permits for drilling in the Marcellus shale in Marshall County. Both permits were issued to Noble Energy, Inc.
One was issued to be drilled on property owned by Consolidation Coal Company and the other to a farm owned by Tim M. Turley and Tammy Jenkins.
In Wetzel County, there was one permit issued to HG Energy, for a well to be drilled on a farm owned by Dale K. Dulaney.
And in Tyler County, three permits were issued by the DEP. All of them were issued to Jay-Bee Oil and Gas. The wells will be drilled on farms owned by Joseph Boyd, Rodney and Vickie Tippins and James and Paulette Gorby.
STAY INFORMED. SIGN UP!
Up-to-date agriculture news in your inbox!