ASHEVILLE, N.C. — Last month, the contiguous U.S. had dramatic shifts in regional temperatures, but overall May was slightly cooler and wetter than normal. The spring was marked by record moisture in the Northwest and the Ohio River Valley, while drought conditions intensified across the South, according to scientists at NOAA's National Climatic Data Center in Asheville, N.C.
The average U.S. temperature in May was 60 degrees F, which is 1.0 degrees F below the long-term (1901-2000) average. Precipitation was 0.34 inches above the long-term average.
May climate highlights
Average May temperatures across the western third of the country were below normal. Oregon and Washington (tied with a previous record) experienced their sixth coolest May on record with average temperatures more than 3.6 degrees F below the 20th century normal. Wyoming and Utah had their seventh and eighth coolest May on record, respectively.
May precipitation was above normal for much of the U.S. Only the South and Southeast experienced below normal average precipitation. The average precipitation in the northern High Plains set a May record, 2.19 inches above the 20th century average.
Average precipitation in every Gulf Coast state was below normal. Georgia had its fifth driest May, while it was sixth driest for Louisiana, eighth driest for both Mississippi and Texas, ninth driest in Florida, and the 10th driest for Alabama.
A persistent storm track contributed to above normal precipitation for the majority of states across the northern half of the country. Many of those states were much above normal including: Utah and Wyoming (second wettest), Montana (third), Vermont (fourth), New York (sixth, tied with a previous record) and both Ohio and Nebraska (eighth tied with a previous record).
The overall drought footprint across the contiguous U.S. remained above average at about 26 percent. Many areas across the Southern Plains and Southern Rockies continue to experience extreme or exceptional drought.
Tornados
According to NOAA's Storm Prediction Center, tornado activity during May was above average with 368 preliminary tornado reports. This was significantly less than April's tornado count of 875, despite the fact that May is typically the most active tornado month of the year.
The EF-5 tornado which hit Joplin, Mo., on May 22 resulted in 141 fatalities. This was the deadliest single tornado since 1950 and the seventh deadliest tornado of those known to ever affect the United States.
A persistent pattern during the spring brought frequent storms and cold air to the Pacific Northwest and Northern Rockies. In the south, storms repeatedly developed in the mid-Mississippi Valley, just a few hundred miles east from the drought-stricken Southern Plains, then raced northeastward.
Drought intensified in the south, while much of the Northeast, Ohio Valley and Northwest were subjected to historic or near-historic precipitation.
Flooding
Persistent, heavy rainfall in the Ohio Valley contributed to historical flooding along the Ohio and Mississippi rivers. Nine states (Indiana, Kentucky, Ohio, New York, Pennsylvania, Vermont and West Virginia) had their wettest spring on record.
The precipitation values in the Ohio Valley were exceeded only by those in spring 1927, which also produced catastrophic flooding along the Ohio and Mississippi. Additionally, both Washington and Wyoming had a record wet spring.
Texas had its driest spring (March-May), six-month period (December-May) and eight-month period (October-May) in the 1895-2011 record. Its statewide-averaged precipitation for spring was a paltry 2.56 inches, more than five inches below normal.
The Lone Star State has not experienced above-average precipitation since September 2010. March, April and May brought low precipitation amount and more than half of the state is now designated as in Exception Drought, the most intense category.
New Mexico had its third-driest spring, while Louisiana had its sixth driest. Ironically, Arkansas, which borders both Texas and Louisiana, had its 10th-wettest spring on record.
Cooler climates
Snowpack in the Northwest and Northern Rockies was much above normal during the late spring, raising concerns about potential flooding once the melt season began.
The Northwest had its wettest spring on record with a regional precipitation average that exceeded 10 inches (3.76 inches above normal) for the first time on record. The previous record, 9.39 inches, was set in 1993.
Average temperatures were much cooler-than-normal in the Northwest, which had its seventh coolest spring. Within the region, Washington had its third coolest spring and Oregon its fifth coolest.
For the year-to-date, the nationwide near-average precipitation masks regional extremes that resulted from persistent weather patterns. To date, 2011 has been record dry for New Mexico and exceptionally dry for both Louisiana and Texas.
Alternatively, record year-to-date precipitation has fallen in Montana, New York and Pennsylvania, which broke its previous January-May record by more than two inches.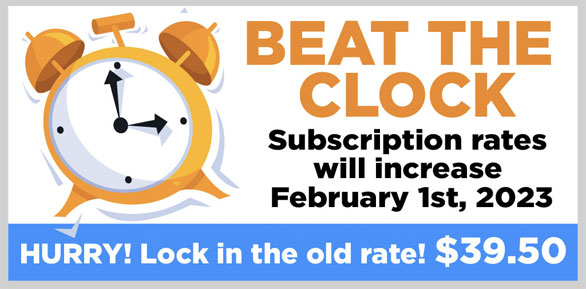 STAY INFORMED. SIGN UP!
Up-to-date agriculture news in your inbox!