ALBANY, N.Y. — New York Gov. Andrew M. Cuomo recently said farmers in New York set a sales record in 2013, with $5.68 billion in cash receipts — more than $1 billion more than just three years earlier.

According to newly-released federal data, the cash receipts, which are defined as the gross income from sales of crops, livestock, and other products, have from 2011 to 2013 been the highest on record.
Ag products
"New York produces some of the best produce and agricultural products in the world and this administration has made it a priority to help promote this industry, cut red tape and lower costs to help it grow," Cuomo said.

"The proof of this success is in the numbers and I congratulate the farmers and producers for their hard work day in and day out and for making New York proud."

The governor has made the development of the state's agricultural economy a top priority since taking office, creating new marketplaces for agricultural producers, developing new opportunities for producers to market their products through the Taste NY program, and most recently trying to facilitate the connection between upstate agricultural producers and downstate consumers.

State Agriculture Commissioner Richard A. Ball said, "Since day one, Governor Cuomo has stressed the importance of agriculture to the fabric of New York's economy and the results for our state's farm economy speak for themselves. Nationwide, New York is looked upon as a leader in agricultural policy and the Governor deserves much credit for this. In just four years, he has eased regulations to help our state's dairy herd expand, capped agricultural land assessments at two percent per year, addressed the need to combat food deserts in urban areas, and opened new marketing opportunities through the Taste NY program.

"New York is most definitely a state of opportunity for agriculture, and I believe the best is yet to come."
Beverage
Much has also happened within the state's booming craft beverage industry since two industry summits were held. The Craft New York Act became law, providing New York beverage producers with greater opportunities to market their products and increase sales.

Taste NY was also created, and in a short amount of time has become one of the most effective marketing programs in New York State history.

The administration's efforts on behalf of the beverage industry reached their high point in October 2014, when Wine Enthusiast Magazine named New York its "Wine Region of the Year," citing the quality of wines, growth of the industry, and greatly improved business climate, particularly over the last four years with Cuomo's support.

The first-ever Farm to Table Upstate-Downstate Agriculture Summit, held just a few weeks ago, brought forth a number of new initiatives designed to better connect the upstate agricultural sector with downstate consumers.

A new Buy NY initiative was introduced, which will help increase New York State agricultural purchases among state agencies and other institutions. The administration also committed to the development of a Regional Food Wholesale Farmers' Market, which will increase access for metropolitan markets for agricultural producers, while helping to increase access to fresh, healthy foods in urban areas.

According to a study conducted by Cornell Professor Todd Schmit, New York's agricultural sector has a strong multiplier effect on the state's economy.

For every dollar spent in agricultural output, an additional 43 cents is generated for nonagricultural industries. In addition, every new job created within agriculture leads to the creation of .80 nonagricultural jobs.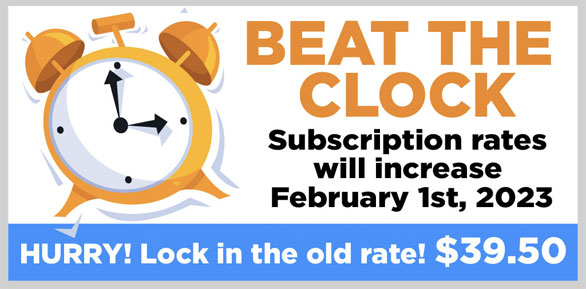 STAY INFORMED. SIGN UP!
Up-to-date agriculture news in your inbox!