GRANVILLE, Ohio — If you wanted to learn something new about farming or food production, the Ohio Ecological Food and Farm Association conference had you covered.
More than 100 educational sessions were presented Feb. 14-15 at the conference in Granville, Ohio, which covered such things as field crops, livestock, specialty crops, business and marketing decisions, and farm policy.
Sessions were led by everyone from small-scale, part-time producers, to full-time farmers and university researchers.
Beginning producers
Ben Jackle, of Mile Creek Farm in New Lebanon, talked about what it takes to get started growing vegetables for profit. He and his wife, Emily, have grown vegetables and flowers in the Dayton area since 2007.
Related: Speaker says 'big ag' is unsustainable
Many decisions must be made when starting a produce farm, but Jackle said, "it all comes back to the soil."
Good soil means considering the chemical, biological and physical properties, Jackle said.
Biologically, producers need to build soil organisms and organic matter. Chemically, they must balance and supply the necessary mineral nutrients; and for good physical properties, they need to install the right drainage to reduce erosion.
Beyond soil, producers need to learn some of the "farmer skills" that it takes to grow a crop. Jackle and his wife did not grow up on a farm, so they've been learning things like painting, welding, drilling and cutting, record keeping, and maintenance.
"Even if these things aren't things that are necessarily interesting or something you yourself want to learn — you're going to have to be hiring someone to do these things," Jackle said, because they need done.
Producers also need to consider whether they want to scale up their production, or stay at the same size and become more efficient.
Raising livestock
Choosing the right scale was one of the key points in a presentation about how to raise and manage livestock.
Jesse Rickard and Chelsea Gandy, assistant managers at Fox Hollow Farm, in Knox County, discussed "practical and innovative methods" for raising livestock.
For Fox Hollow, some animals, like the farm's 300 sheep and 100 beef cattle, are raised on a "production" level, while other things, like the farm's two dairy cows raised for milk, are kept on a "homestead" level.
Rickard said farms can have a combination of production and homestead ventures, and even a few experimental ventures, if they so choose.
Fox Hollow Farm is nearly 300 acres and includes 180 acres of managed pasture. The farm also produces chickens and pigs.
Livestock on a grazing operation require less infrastructure and to a great extent, the animals manage on their own, and that includes nutrient recycling.
"Animals are basically employees, if you manage them correctly," Gandy said. "If you use them right, you can really get them to build your soil fertility, build your organic matter and they just do a fantastic job."
In addition to deciding what animals to raise, livestock producers need to think about equipment needs, water availability, nutrition, marketing, labor and safety of farm workers.
"These are all things that will make or break your operation," Gandy said.
Good record keeping is also a must, and so is being profitable.
"Sustainable farming is only sustainable if we can continue doing it," Gandy said.
Awards
OEFFA presented its stewardship award to Bill Dix and Stacy Hall of the Brick Dairy Farm, of Athens County. The award recognizes outstanding contributions to the sustainable agriculture community.
In 1992, Dix and Hall started Big Rumen Farm, a 300-acre pasture-based dairy farm in Athens County with a small herd of Jersey heifers and a milking parlor.
In the years that followed, they joined a regional network of dairy farmers known as "Prograsstinators," which, in conjunction with Cornell University, helps producers compare financial information to improve the management and profitability of grass-based dairy operations.
John Sowder, of Franklin County, received the Service Award, which recognizes outstanding service to OEFFA.
Sowder served on OEFFA's board of trustees from 1992 until 2015, including multiple terms as treasurer.
He lends catering skills to OEFFA by helping to organize farm-to-table events and OEFFA's conference meals, which are locally sourced and made from scratch.
Related coverage:
Guebert tells OEFFA members 'big ag' is unsustainable (Feb. 16).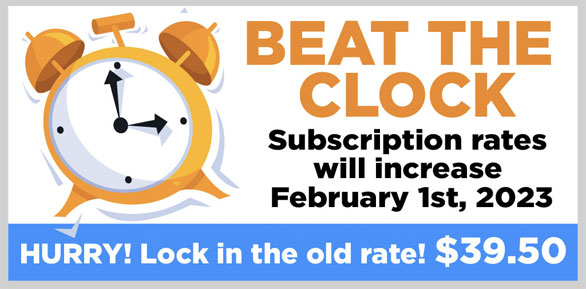 STAY INFORMED. SIGN UP!
Up-to-date agriculture news in your inbox!