WEST MIDDLESEX, Pa. – The Pennsylvania Holstein Association honored past national president John Cope of Cumberland County as its newest inductee into the Pennsylvania Holstein Hall of Fame.

The award was presented during the association's annual convention Feb. 21-23 at the Radisson Inn in West Middlesex, Mercer County.

"I am very privileged to join this group," Cope said upon accepting the award. "I consider you all to be Hall of Famers."

Lifetime with cows.

After receiving his degree from Penn State in 1952, Cope began his career working at Ashcombe Farms in Cumberland County. In the early 1960s, the farm started a milk jugging operation and a second herd and jugging facility in Dover, York County. Both herds were among the highest in production in the state for herds over 200 cows.

In the 45 years he worked with the enterprise, Cope rose to become vice president and general manager.

In 1976, John and his wife, Helen, bought their own farm and in the early 1980s they formed a partnership with their son, Doug, and his wife, Joanne. In 1990, the main farm buildings were destroyed by fire. The Copes sold the milking herd and today concentrate on contract raising heifers.

Holstein leadership.

Cope was elected treasurer of the state Holstein association in 1972 and held the position until he was elected vice president in 1978. In 1980, he was elected state president and during his tenure, state Holstein association membership grew to more than 6,000 members, that largest ate membership in the United States.

He was elected national director in 1984 and again in 1988. In 1993, he was elected national vice president and at the 1995 national convention in Pittsburgh, he was elected president.

Young breeder award.

During the convention banquet, the association also presented its Distinguished Young Breeder Award to Duane and Marilyn Hershey of Cochranville, Pa.

The Hersheys milk 100 registered cows and farm 500 acres of owned and rented ground. The young couple became owners of the herd in 1991 when they bought out Duane's parents, Art and Joyce Hershey.

They are currently expanding their herd to 350 head and are building a double-12 parlor.

Both are active in farm and community activities and created the Calf with a Cause fund when their son, Robert, was diagnosed with leukemia in 1995.

The Ar-Joy herd has been successful in merchandising cattle and embryo contracts and obtaining bull contracts.

Progressive breeders.

Sixty-one members received the state Progressive Breeder Registry Award during the convention. The award is based on herd classification, number of owned-and-bred cattle among top producers, herd average, and milk equivalent averages.

Keystone Farms, Easton, received the award for the 43rd year. Other long-time award winners include 29 years, Jay and Mary Houser, Spring Mills; 21 years, Junge Farms, New Tripoli; 17 years, Keith and Debbie Decker, Knox.

The association's Progressive Genetics Herd Awards also went to 61 breeders.

Owners of the 2000 All-Pennsylvania animals were also recognized during the annual convention. Animals earn points for the award at the spring show, one of seven regional championship shows and the fall championship show.

In 2000, approximately 1,250 head were shown at these shows, with 64 head earning All-Pennsylvania status.

James and Nina Burdette, Windy Knoll View, Mercersburg, received six All-Pa. awards, two reserve All-Pa. awards and one honorable mention.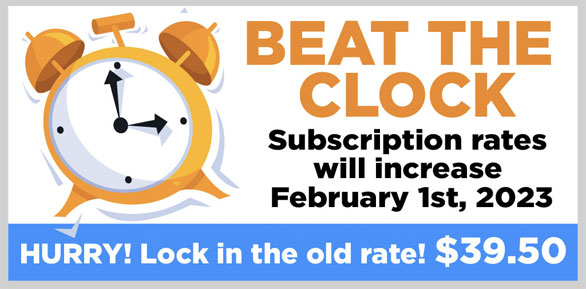 STAY INFORMED. SIGN UP!
Up-to-date agriculture news in your inbox!