UNIVERSITY PARK, Pa. — As the nation grapples with a severe recession, economists in Penn State's College of Agricultural Sciences have published a new report that suggests which industries and areas in Pennsylvania may experience expansion or decline in employment in the upturn expected to follow the recession.
"Pennsylvania: Road to Growth" was prepared at the Center for Community and Economic Development in Penn State's Department of Agricultural Economics and Rural Sociology.
Authored by economists Theodore Alter, Theodore Fuller and Stephen Smith, the 68-page report analyzes statewide and county employment trends during the 2001-07 business cycle for clues as to which industries and local areas in the state are likely to experience job growth or decline in the upturn following the current recession.
"There is no crystal ball to predict the future, but job trends in most industries and local areas across the state do not radically change direction in the short run from one business cycle to the next," said Fuller.
"So, industries and areas that added jobs during 2001-07 should be more likely to expand during an economic upturn than those that lost jobs."
"The data point to likely post-recession winners and losers among the state's 19 business sectors and 278 industries across these sectors," Alter said.
"A prime candidate for continuing growth is the health and social services sector. This sector added jobs in all 67 counties, and in 14 of the 17 industries in the sector between 2001 and 2007. Likely to continue to decline is the manufacturing sector. Manufacturing lost jobs in 59 counties and in 71 of the 79 industries in the sector during the last business cycle."
It is also likely employment trends from that period in many counties will continue into the post-recession, Smith said.
The recent fast growth in the urban and suburban counties in the southeast means they will be more likely to add jobs during an upturn than some of the more rural northern-tier and western border counties.
Smith added that the fortunes of counties with a small employment base often hinge on a local major employer.
"From 2001 to 2007, for example, Forest County added significantly to its job total by securing a new state prison," he said.
In contrast, Potter County suffered a drastic job loss when Adelphia Cable went out of business.
The report notes that Pennsylvania lagged behind the rest of the nation in employment and population growth during 2001-07, continuing trends established in the 1990s.
"This suggests that the state may find it difficult to ratchet up its economic performance when the next expansion occurs," Alter said.
The resource is available on the Web at http://cecd.aers.psu.edu/.
Single copies can be obtained free of charge by Pennsylvania residents by contacting the College of Agricultural Sciences Publications Distribution Center at 814-865-6713 or by e-mail at AgPubsDist@psu.edu.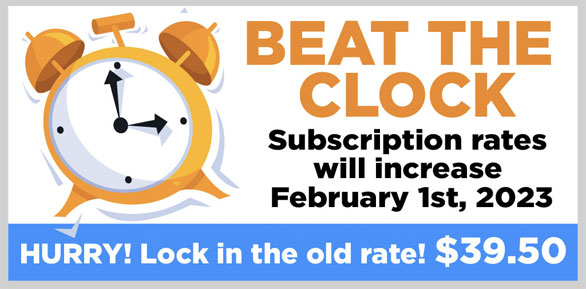 STAY INFORMED. SIGN UP!
Up-to-date agriculture news in your inbox!